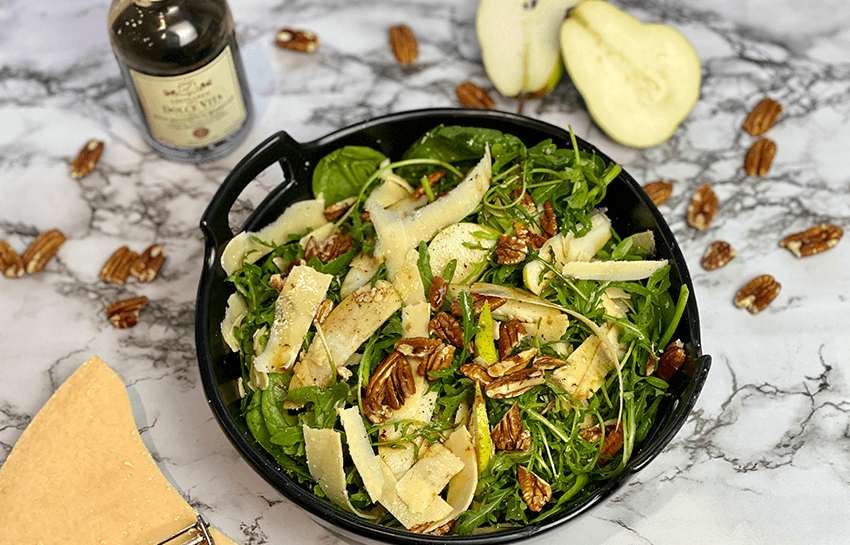 Rocket, Pear, Parmesan and Pecan Salad
Simple salads are some of our favourites.
They don't override other dishes, but have great textures and flavours.
This is one of those salads.
Five main ingredients, a little salt and pepper for seasoning, oil and vinegar for the dressing, and — you're done!
– – – – – – – – – –
Ingredients
1 tub rocket
120g 1 tub baby spinach
1 pear, cored and thinly sliced
120g 5cm piece Parmesan cheese, shaved
A handful pecans, cut in half
2 tbsp extra virgin olive oil
1 tbsp balsamic vinegar
Salt & pepper, season to taste
Method
Place rocket, spinach, Parmesan cheese and pecans in a medium sized bowl. Season with salt and pepper.
Drizzle over olive oil and balsamic vinegar, and toss to combine.