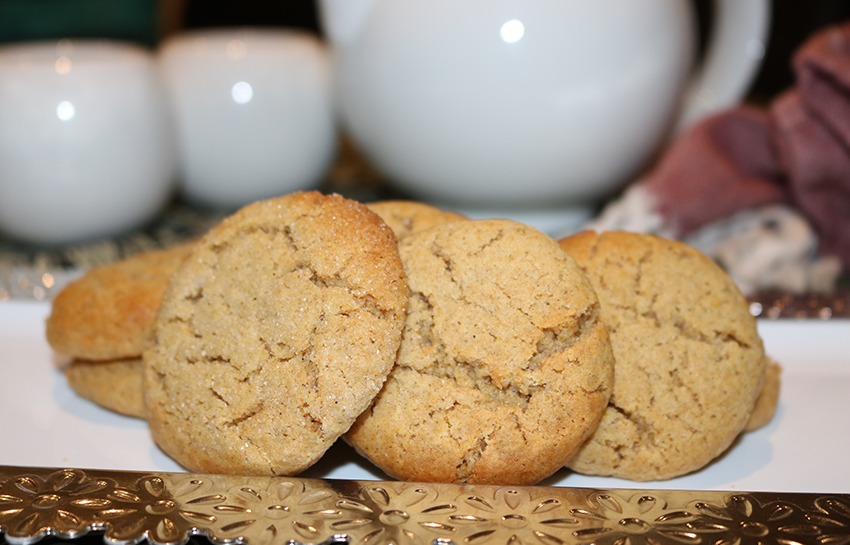 Soft & Spicy Ginger Cookies
Did you know…
That the store bought variety…
Of ginger nut biscuits,
That most of us grew up on,
Here in Victoria…
Are made following a different recipe to those sold in NSW/ACT.
Queensland also has it's own recipe…
As do WA/SA/NT!
You see,
When THAT big Aussie biscuit company,
(You know which one I mean),
Went national in the 1960s,
And tried to flog off one "national" ginger nut snap,
The states weren't having a bar of it!
The complaints were so extreme,
That the consumer won,
Which meant they each got their original recipe biscuit back!
You wouldn't read about it!
So…
Depending on which state you live in…
Your ginger nut biscuit experience,
Will be a little different!
We're pretty certain that once you try our recipe,
Whether you grew up in Victoria or otherwise…
You'll agree that our version is the best!
Similar to the Vic version…
In that it's soft,
Thick…
And sweet!
The difference?
Our includes only top quality ingredients,
Including organic egg,
Local honey,
And premium grade spices.
Full flavoured,
Amazingly aromatic…
And definitely spicier than the store bought variety!
If there was ever a cookie,
That could get an adults-only classification…
This just might be it!
Just don't tell our 10-year old son,
Who scoffed down 3 soft and spicy ginger cookies,
When he got home from school today!
Enjoy yours with a cup of ginger tea,
To keep with the theme,
and as we say in Italian…
Buon appetito!
– – – – – – – – – –
Ingredients
¾ cup butter softened
¼ cup honey
1 cup sugar
3 tsp baking powder
2 ½ cups plain flour
1 egg
2 tsp ground ginger
1 tsp ground cinnamon
½ tsp ground cloves
½ tsp nutmeg
2 tbsp fresh ginger grated
¼ tsp salt
2 tbsp sugar
2 tbsp water
Method
Pre-heat oven to 180°C.
Line a baking tray with baking paper.
In a large bowl beat together the butter and 1 cup sugar until light and fluffy. Next, stir in the honey well. Add the egg and stir to combine.
In another bowl, sift together the flour, baking powder, cinnamon, cloves, nutmeg, ground ginger and salt. Add the dry ingredients to the butter mixture gradually, stirring to combine evenly.
Add the fresh grated ginger and the water stir to combine evenly.
With a tablespoon, scoop out dough and roll into balls (about the size of a walnut) and then roll them into the remaining sugar to coat them with the sugar.
Place on your baking tray around 5cm apart and flatten slightly with a spatula.
Bake in the oven for 10-12 minutes. Remove and leave to cool on a wire rack.