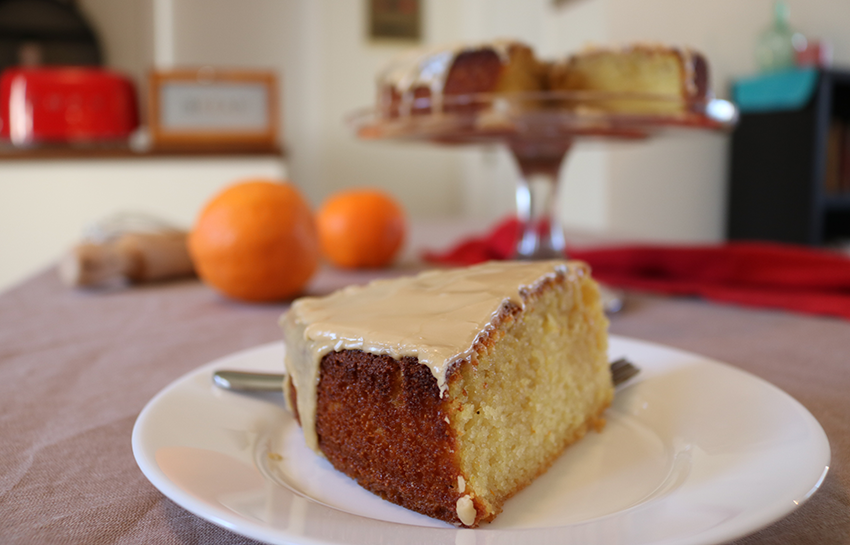 Orange Semolina Cake
Ingredients For Cake
1 ½ Cups Fine Semolina
1 Cup Fine Brown Sugar
1 Teaspoon Baking Soda
1 Tablespoon Orange Zest
½ Teaspoon Salt
1 Teaspoon Vanilla
1 Cup Freshly Squeezed Orange Juice (Pulp Removed)
1/3 Cup Olive Oil
1 Tablespoon Vinegar
Ingredients For Frosting
160 grams Sifted Icing Sugar
40 mls Orange Juice (Pulp Removed)
Method
Pre-Heat Oven To 170'C
In a large bowl, mix together dry ingredients.
In a small bowl, stir together wet ingredients.
Gently & quickly combine wet and dry ingredients.
Oil a small cake tin & pour combined mixture into it.
Bake for 35-40 minutes or until a skewer poked through the center of the cake comes out clean.
Let cake cool and then frost.
Method For Frosting
Mix icing sugar with orange juice and stir until it becomes a paste.
Pour onto cake and spread over the top with a spatula until the whole cake is covered.