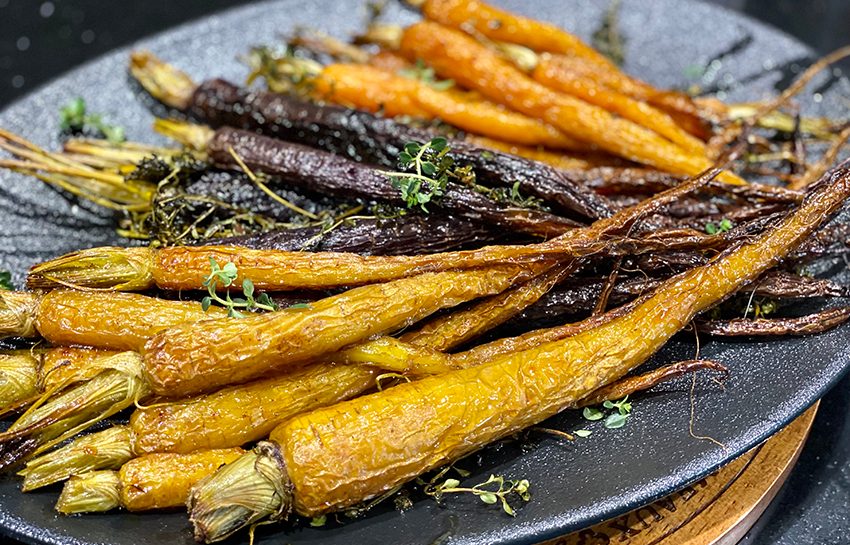 Honey and Thyme Roasted Heirloom Carrots
This is an impressive looking side.
The colours are beautiful.
We don't have long to go before winter ends, and they have the most amazing winter comfort food feel.
– – – – – – – – – –
Ingredients
1 bunch orange Dutch Carrots
1 bunch purple heirloom purple carrots
1 bunch heirloom yellow carrots
2 TBSP olive oil
1 tbsp butter
8 springs thyme
2 TBSP honey
Coarse salt
Cracked pepper
Method
Preheat oven to 180°C
Drizzle an oven tray with olive oil and lay the carrots on the tray.
Drizzle over more olive oil and season with salt and pepper.
Roast for 15 mins then drizzle over honey and scatter over thyme.
Return to the oven for 15 mins and serve with anything!