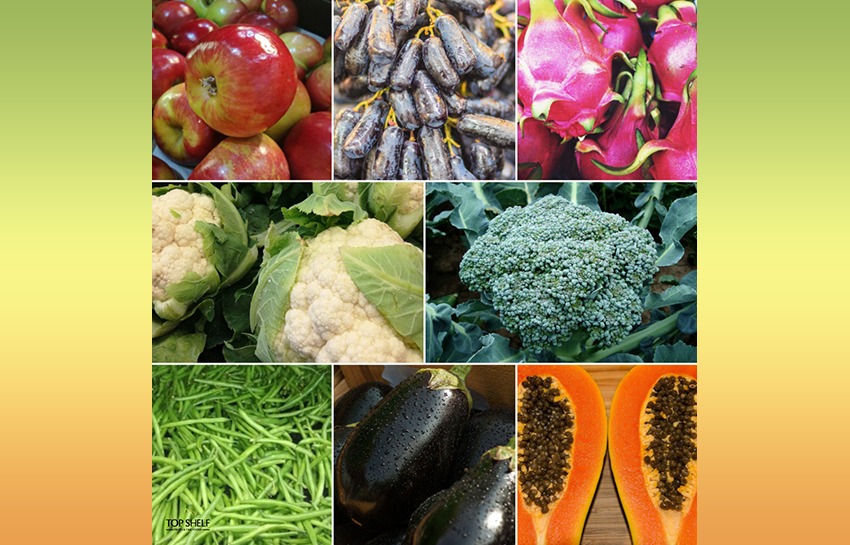 Joe's Market Update – March 4, 2019
Lots of new arrivals this week and some interesting ones at that!
Black sapphire grapes have started this week.
Sweet, crisp and as the name suggests…
Black…
They have one pretty peculiar characteristic…
They're almost as long as a thumb!
They are definitely worth a try for grape enthusiasts…
As too are cotton candy grapes.
They do have an unusual taste…
Sweet like fairy floss and…
A distinct yellow flesh!
New season Jonathan apples started late last week and…
Local granny's are not too far away either as local apple season really gets going!
Although we are technically at the end of summer…
Stonefruit is still plentiful and generally very good but…
Sadly, apricots will be finishing up this week.
Bananas may prove tricky too.
Not much good supply is around and…
As seconds finish up, the price of good quality bananas will head north!
Finally in fruit,
And on a positive note…
Tropical is the word in Darwin!
We have really good papaya, pawpaw and dragonfruit available and…
It's arguably the best time of the year for tropical varieties right now!
In veggies…
Some better news this week.
Green beans are improving in quality and price…
As too are broccoli and cauliflower.
And my pick of the week…
Peak season, local eggplant.
That's all for this week's update.
Ciao,
Joe Russo
Foodie | 3rd Generation Green Grocer