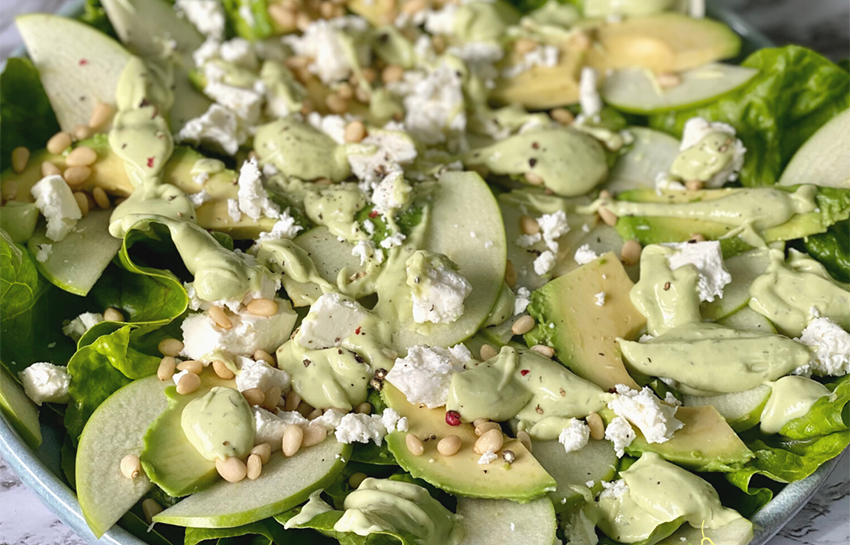 Avocado and Apple Salad with Green Goddess Dressing
We're excited to see Hass avocados back in season and, with them tasting as good as they do right now, we just had to feature them in this weeks Foodie Friday recipe.
They're so good we've used them twice!
This dressing is a great way to get kids who don't like avocadoes to eat them too!
– – – – – – – – – –
Serves 4-6 as a side
Ingredients for the Salad
1 butter lettuce, washed and pulled apart
1 avocado, sliced
1 granny smith apple, thinly sliced
6 cm piece feta, crumbled
¼ c pine nuts
Ingredients for the Dressing
½ c yoghurt
1 large avocado
A handful dill, chopped
Method
Lay lettuce, avocado, apple, feta and pine nuts on a platter.
Add avocado, yoghurt, and dill to a food processor and blend until smooth. If the dressing is too thick add more yoghurt or a splash of water.
Pour the dressing over the salad grind over some pepper and immediately.