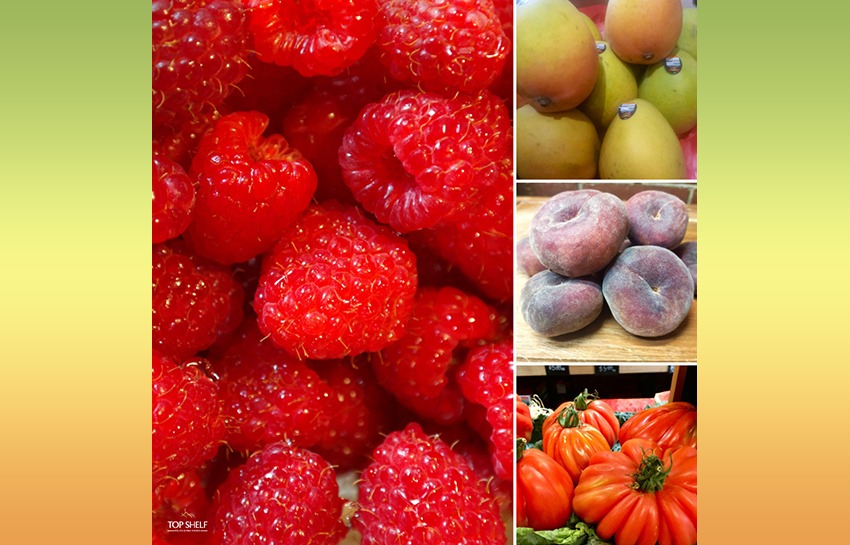 Joe's Market Update – December 11, 2019
FRUIT
Donut peaches are back!
Grown in Tresco,
Just outside Swan Hill in Northern Victoria…
The flattish round,
Furry skinned,
Sweet and white-fleshed donut peach,
Has started for the season,
And they look and taste amazing!
In other fruit news,
We have now moved away from Northern Territory KP Mangoes,
With good eating KPs now coming through…
From just outside Townsville, in Queensland.
For those that prefer them,
We also have extra large R2E2s instore.
They are a much larger and…
Firmer fleshed mango than the KP.
They're not as sweet or as "mangoy" as the KPs,
But the R2s do still have a lovely eating flesh and…
You do get "more mango for your buck"!
Finally in fruit,
We've had excellent berries across the board for some weeks now…
But I couldn't go passed sweet…
Plump,
Victorian grown raspberries!
My mate Frank grows them down in Silvan,
Just 40km from our store in the beautiful Yarra Ranges…
And there as good a raspberry as you're gonna eat!
VEGGIES
SA grown Ox Heart tomatoes have started this week.
Quite a large, full flavoured heirloom tom,
They really do have a name to match the look…
With distinctive lines on the flesh,
Making them easy to pick out over other toms.
Summer is also a time for eggplant and zucchini to shine.
Both have come back a little in price this week,
With both locally grown zucchini and eggplant in better supply.
In other veggie news,
Asparagus, corn and avocado continue to be well priced.
Finally,
If you are looking for a freshly cut Xmas tree,
We've had some excellent supply thus far…
And they are going like hotcakes,
So make sure you get in early to avoid disappointment!
That's all for this week's update,
Have a great week,
Ciao,
Joe Russo
Foodie | 3rd Generation Green Grocer
P.S. For your FREE copy of our Mediterranean CookBook, market updates, store specials & more, join us at http://bit.ly/jointopshelf