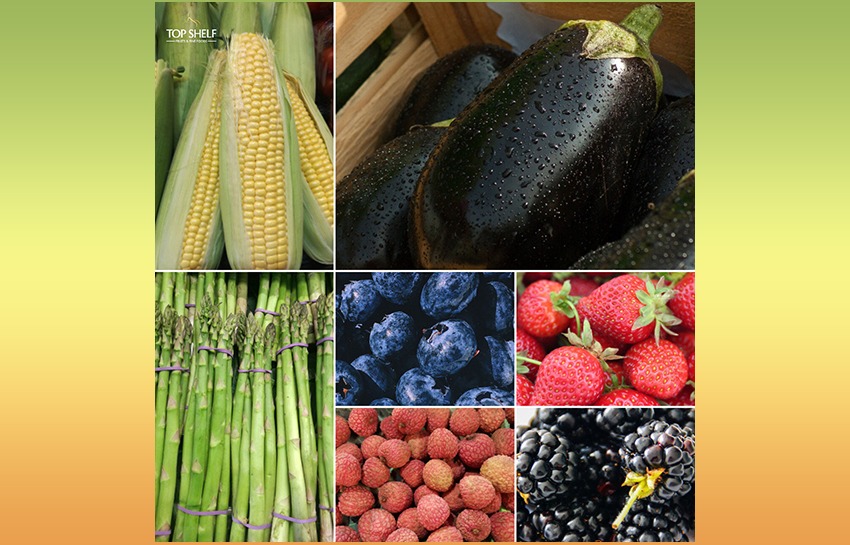 Joe's Market Update – November 26, 2019
FRUIT
Victorian berry season is in full swing.
We've got sensational blackberries out of Wandin East,
With a totally different flavour profile to the interstate blackberries.
Sweet with a little tartness…
And some flowery notes that are distinctive to the local Wandin area.
Also from Wandin…
We've got raspberries.
They probably need to develop a little more yet, but they're pretty good.
And from Coldstream…
The D'Angelo strawberries taste sensational.
With the sweetness & flavour taste is just spot on.
Now they're not Victorian…
But,
The NSW grown blueberries are also popping full of crunch and flavour.
Also in fruit…
Stonefruit supply is ramping up as we head into summer proper.
We now have large white & yellow peaches…
And large white & yellow nectarines,
To go along with smaller options in both.
And for that something different,
Lychees have started.
Grown a couple of hours south from Cairns, in Queensland,
This tropical fruit has a rough textured, pinky-red inedible skin…
And a white sweet flesh,
Eaten as is…
Or in many different,
Often Asian inspired, desserts.
VEGGIES
Locally grown Koo Wee Rup asparagus continues to be a really good choice.
They are in peak season right now…
But supply will start to tighten up in December,
So this is a good a time as any…
To get your hands on good eating & excellent value Victorian asparagus!
Also super value and quality is Queensland grown sweet corn.
We've had them on special last week…
And they're even better value this week at 2 for $2.50.
Across the board,
Leafy greens including spinach, cos, kale & endive are all excellent choices.
Lebanese & continental cucumbers are also good eating and very well priced.
Finally,
My pick this week,
Goes to eggplant.
Grown locally, around 100km from our store in Yarragon,
A small town in the Baw Baw shire of West Gippsland,
Between Moe & Warragul…
The eggplant is glossy on the outside,
Firm and eating superbly.
The big difference you'll notice with our eggplants,
Is that aside from superior taste,
Ours have got a lot less seed than other eggplant varieties.
They're well priced too,
Making them an easy choice for this Victorian.
That's all for this week's update,
Have a great week!
Ciao,
Joe Russo
Foodie | 3rd Generation Green Grocer