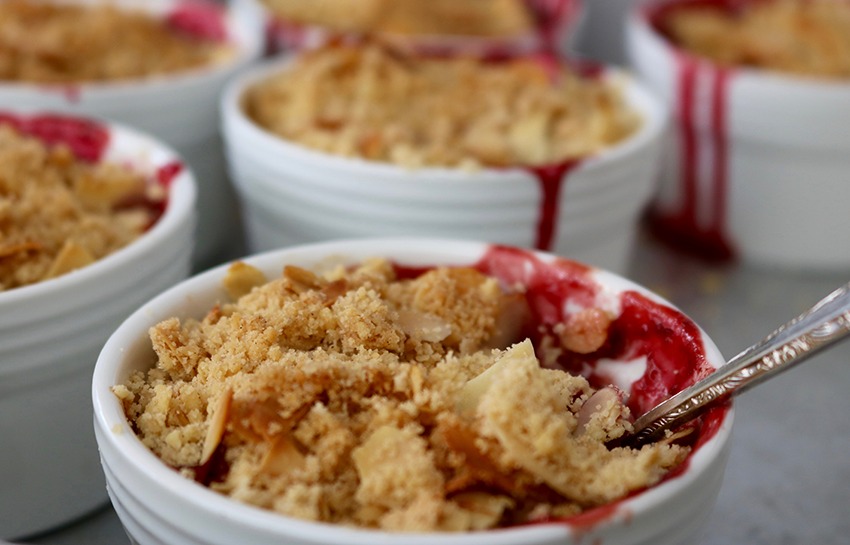 Hot Plum Pie
Hot Apple Pie,
From McDonalds of course…
Would have to have been,
One of my all-time favourite desserts growing up!
Put aside the fact,
We now know,
It is likely one of the unhealthiest desserts on the planet,
It doesn't change my love,
For the crispy and golden,
Buttery pastry,
Which encases the piping hot,
Tangy & sweet,
Apple…
Or is it potato filling?
A touch of cinnamon to make it all grown up,
And after a large Big Mac Meal…
What else would you wash down the apple with…
Than a large,
Syrupy and watered down Coke!
Oh how times have changed.
It has been a long long time,
Since I enjoyed one of the Golden Archers famous,
Or should I say infamous Apple Pies…
But it did give me the inspiration,
For this week's recipe of the week.
Plums were the fruit of choice…
So, I thought what better way of paying tribute to our gorgeous Autumn plums,
Than putting a spin on an old classic.
Organic grass fed butter,
Combined with almonds, flour & oats…
Make for a sensational alternative to encase the piping hot plum jam…
Cinnamon playing a part to keep in theme with the original inspiration.
Our plums were simply boiled with sugar,
Fresh new season oranges…
And spiced up with cloves and cinnamon.
It didn't come in a convenient cardboard packaging…
But the ramekin,
We feel,
Is a much more appropriate vessel,
For this delicious and exquisite take on an old classic!
All that's left to say now is,
Buon appetito!
– – – – – – – – – –
Ingredients
900g mixed ripe plums, de-stoned & quartered
2 oranges juiced, pulp removed
1 tsp cinnamon
½ tsp ground clove
¼ cup raw sugar
1 pinch of salt
For the Crumble
1 ½ cups plain flour
100g salted butter
2 tbsp raw sugar
¼ cup oats
½ cup flaked almonds
½ tsp cinnamon
Method
Pre-heat your oven to 180°C.
In a small-medium pot, put the plums, sugar, orange juice, cinnamon, cloves and pinch of salt. On a medium heat stir the plums until the sugar has dissolved, for around 5 minutes.
Remove from the heat and divide between 8 small oven ramekins.
In a food processor, whiz the flour and butter until they resemble breadcrumbs.
Add the sugar, oats, almonds and cinnamon and mix to combine well.
Spoon the crumble over the plums in the ramekins and bake for 20-25 minutes until golden and crisp.