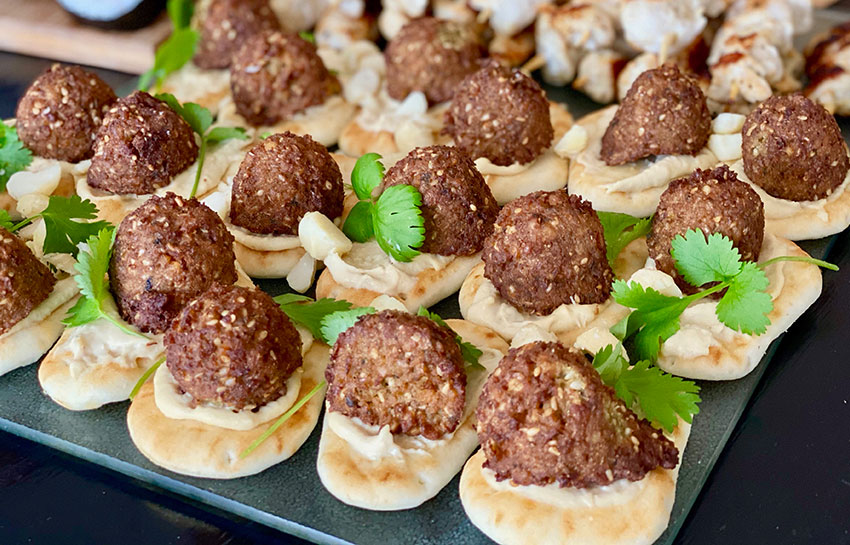 Falafels with Hummus
Every now and then we needs a delicious cheat dinner and this is one of them!
We eat them for brunch, lunch, and dinner, and especially at parties for a fast, but tasty, finger food!
Sometimes we also warm the hummus before serving; it's a whole different eating experience when it's warm.
– – – – – – – – – –
Ingredients
1 pack bite me falafels
1 tub hummus
15 mini nan breads or 2 large ones cut into pieces
Coriander, to garnish
Method
Preheat oven to 170C
Place falafels on a tray and heat in the oven for 20 mins.
Wet 2 large pieces of baking paper and squeeze out the excess water. Place them on a baking tray so they overlap in the centre, and place the Nan bread in the middle.
Wrap them up and warm in the over for 8 mins.
To assemble, lay out the Nan, dollop on hummus, top with a falafel and garnish with coriander.