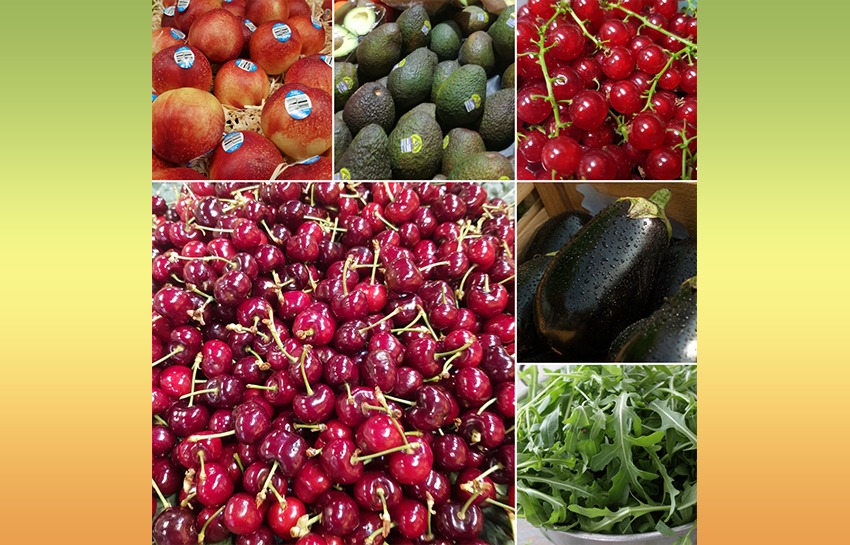 Joe's Market Update – December 19, 2019
FRUIT
'Tis the week before Xmas,
And all through the shop…
There's plenty of good fruit,
To be happy about!
I may not win any awards for my poetry…
But our berries might…
With Victorian raspberries, blackberries and strawberries eating as good as ever.
In particular,
And yes,
I may have said it a couple of times now,
The D'Angelo strawberries are the sweetest they've ever been…
They're really superb!
For those that have been asking,
Red currants have started.
Also known as Christmas currants…
They're grown in Gruyere (not to be confused with the cheese),
In Victoria…
And they look excellent.
As is the case with most years…
The red currants will be in tight supply…
So if you want some for your Christmas parties or as decorations,
Make sure you get in early to get the quantity you're after!
In other fruit news,
Strone fruit is doing exceptionally well.
I'm really enjoying the white nectarines,
Firm to the touch,
With a beautiful tasting flesh,
Which sweetens even more as it ripens.
It really comes down to your personal reference with the stone fruit,
With peaches, nectarines, apricots and plums all A-Grade!
Finally,
My pick has to go another Xmas time favourite,
Cherries!
Victorian, grown in Wandin,
Just 50minutes from our store in the Yarra Valley,
We are lucky to have some of the best cherry,
Of what is a very tightly supplied market.
The lack of heat in Victoria has been the challenge,
And now the poor growers will have to deal with some extreme heat, but…
The fruit is sweet, plump and delightful to taste!
Our Victorian cherries are best enjoyed as is…
But would also do well featured in a classic Cherry Pie…
Used in a sauce to pair with roast duck…
Or thrown into a salad with some wild rocket, feta and walnut!
VEGGIES
The veggie news is not exciting as the fruit news at this time of year,
But there still are some positives.
With the Melbourne weather starting to crank up this week…
Salads will start to feature on many a lunch and dinner menu.
Locally grown leafy greens are all good,
But my choice for leafy greens would have to go to wild rocket.
Grown on the edge of suburban Melbourne,
In the south-eastern suburb of Lyndhurst,
The wild rocket is vibrant, peppery & fresh,
Making for excellent salads.
Another winner is Victorian eggplant.
I threw some on the barbie last night,
Which I had coated with crushed garlic, olive oil, salt & chilli…
And they were super.
Priced very well,
Shiny & glossy skinned,
The eggplants are really versatile and tasty.
Finally in veg…
And also with the hot weather in mind,
We've got good sized, well priced, creamy WA Hass avos.
In salads, sandwiches, as a dip or through a pasta,
Avocados give you plenty of quick and easy options in the hot summer days.
A reminder we will be open as per normal over the weekend,
And open all day from 5am on Monday 23rd & 24th of December.
Full trading hours will be posted on this FB page and instore.
Keep safe and enjoy the last full week before Xmas week.
Ciao,
Joe Russo
Foodie | 3rd Generation Green Grocer