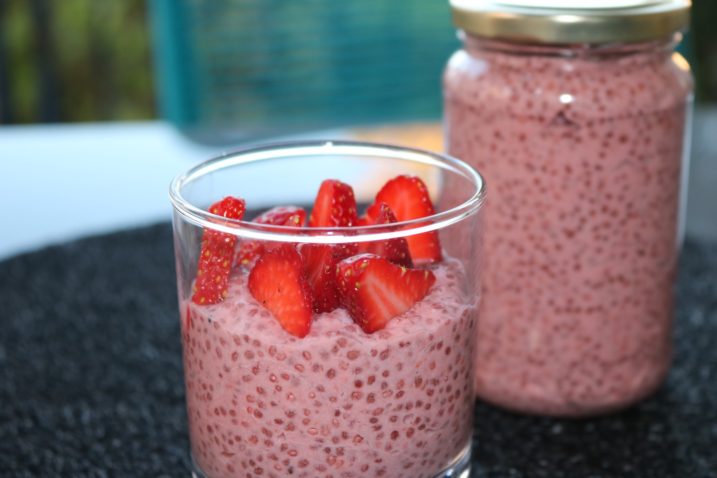 Simple Strawberry Chia Pudding
Serves 6
INGREDIENTS
500g Strawberries Washed & Chopped
1 1/2 Cups Coconut Milk
1/4 Cup Honey
1 Vanilla Bean Scraped
3/4 Teaspoon Grated Lime Zest
1/2 Cup Chia Seeds
Reserve Some Strawberries For Garnish
METHOD
Put strawberries, coconut milk, honey, vanilla, lime zest & coconut milk in a blender and blend until smooth.
Put chia seeds in a bowl and add blended strawberry mixture to the chia. Stir to mix thoroughly.
Cover and let the mixture stand for 8-10 minutes. Give another stir, and then put in the fridge, covered, for at
least 4 hours. The longer you leave it, the thicker it gets.
Stir before serving. Scoop into individual serving dish of your choice and garnish with strawberries & your
choice of chopped almonds, walnuts, fresh mint or coconut flakes.
Will keep for at least 3 days in the fridge.