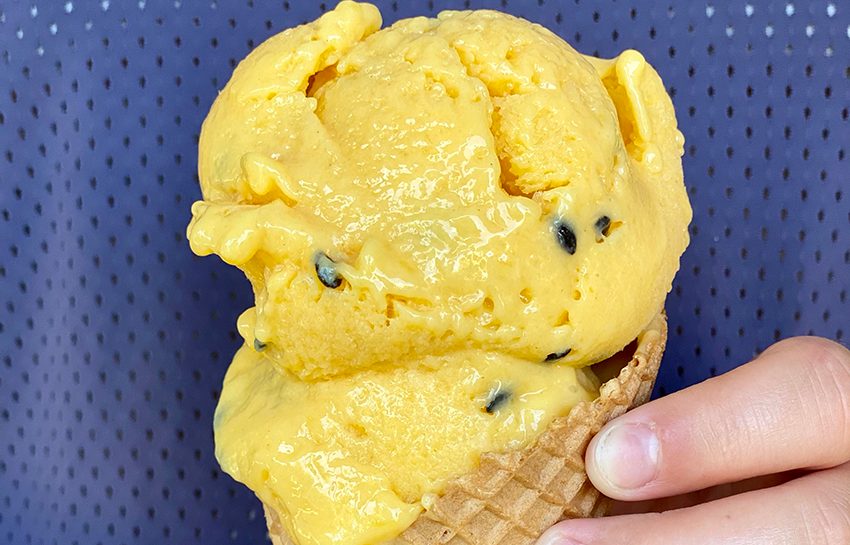 Passionfruit and Mango Sorbet
This super fast and simple sorbet recipe will be hit with all tropical fruit lovers. It's the perfect treat for summer… or any time of year!
The recipe calls for 3 to 4 passionfruit because it all depends on how much pulp they contain and how much you like passionfruit!
Pawpaw is a great addition to this sorbet too, just blitz it with the mango.
– – – – – – – – – –
Ingredients
2 large mangoes, skin removed and sliced
3-4 passionfruit
1/3 cup sweetened condensed milk
Method
Place mango and passionfruit in the bowl of a food processor and blitz until smooth.
Stir in condensed milk.
Place in a freezer-safe container and freeze for 4 to 6 hours or until firm enough to scoop.