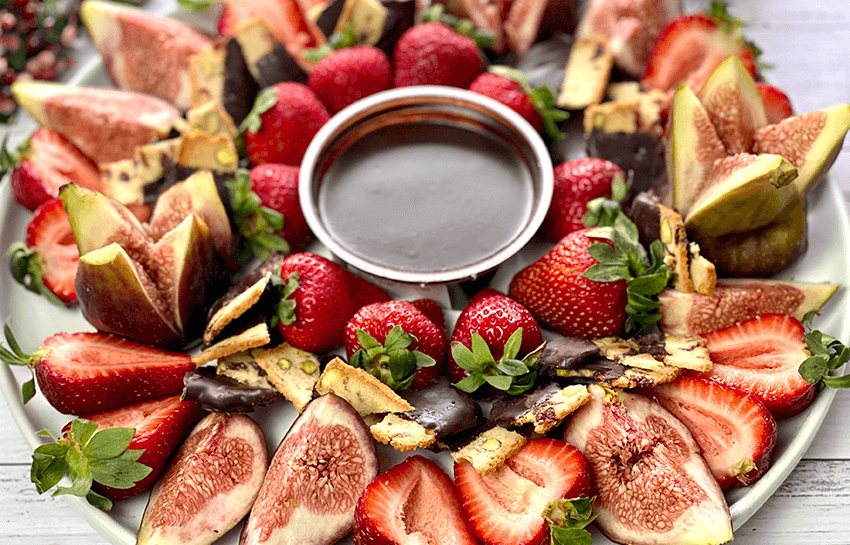 Strawberries, Figs and Chocolate Sauce
Figs should have finished up by now, but due to our mild weather, they are still going strong and still a great price.
They are also the perfect treat for Mother's Day this Sunday!
Come visit us in store for everything you need — chocolate sauce, a few punnets of strawberries, half a dozen figs, and some crisp and crunchy chocolate coated crisps — to create this delicious platter.
Happy Mother's Day!