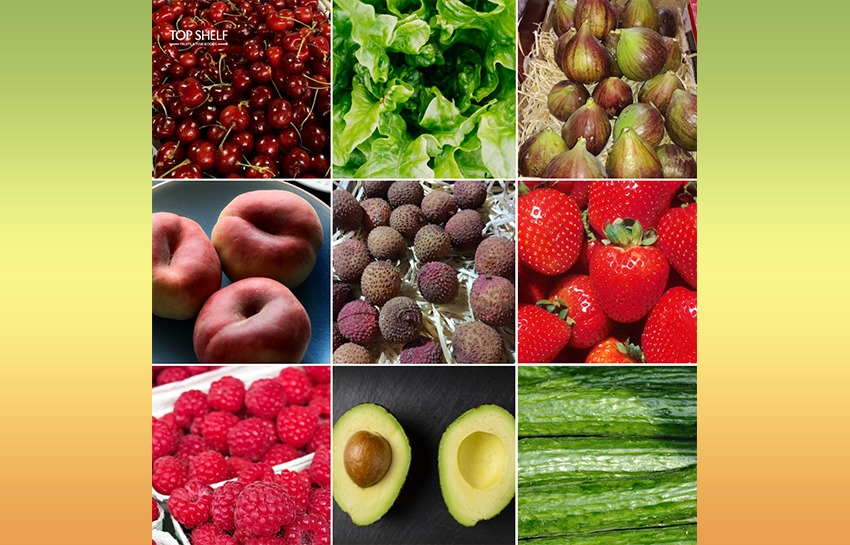 Joe's Market Update – December 27, 2018
Boxing Day sales started yesterday for department stores…
And it looks like fruit & veg wholesalers joined the band wagon at the Melbourne Markets last night!
Raspberries, strawberries & cherries all came down in price after spiking last week, with quality still as good if not better than before Christmas.
Ready to eat small avocadoes also continue to be excellent value for this time of the year…
And large avos from WA are still tremendous quality at a slightly higher price tag.
Seasonal top picks include extra large figs.
They are sweet, very large and full of flavour.
Perfect on your cheese boards, with goats cheese & prosciutto in salads or roasted with some sugar & cinnamon as a desert…
They were a feature on Xmas shopping lists and should continue to be a highlight for anyone looking for that something special for summer lunches and dinners!
Also in season…
Tropical fruit sensation… lychees!
A bit of a mouthful and also worth a mouthful…
Deep red in color, with a small pip & extra sweet, they are also in season and available now!
Melons continue to look good and eat well too…
And with the summer sizzle on, this is definitely the time for melons!
On the veggie side…
Cos lettuce is particularly good right now.
As too are both Lebanese and continental cucumbers.
They are coming down in price as the summer season rolls on and…
Combined with your choice of top quality decently priced tomatoes,
Ranging from truss, to roma, heirloom & Adelaide, black Russian, medley & everything in between…
Your Greek salads are good to go – just add feta, onion & herbs!
Last but not least…
Better than the Clingstone for some peach lovers!!!
(Big call I know)
The Donught Peach (aka flat peach or Spanish peach) are also now in season.
They look like a donut, are pinky in color…
And are super sweet & very flavoursome!
If you haven't tried one before and are keen on peaches, I highly recommend trying these out.
Let us know if you think they're better than a clingstone!
That's it for this week's market update…
Ciao,
Joe Russo
Foodie | 3rd Generation Green Grocer