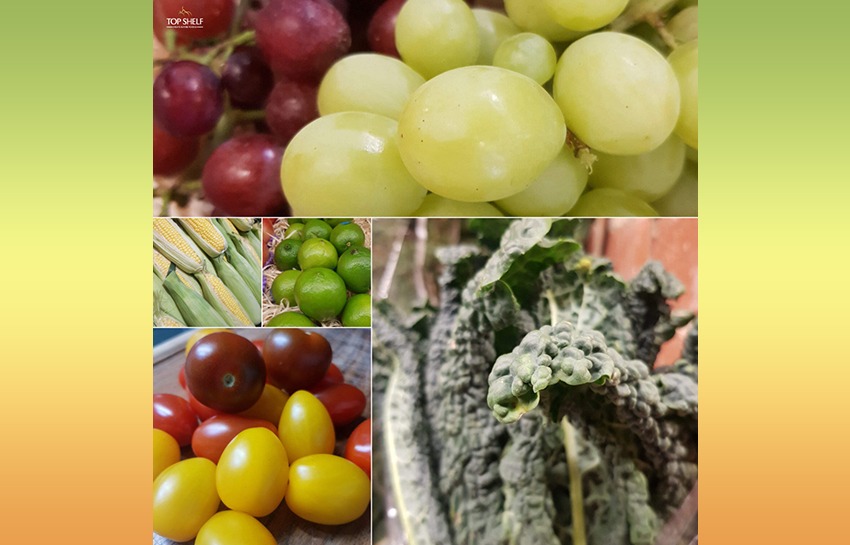 Joe's Market Update – November 20, 2019
FRUIT
Aussie grapes have started!
Grown some 3 hours West of Rockhampton…
In the Central Highlands Region of Queensland,
We have both good eating green & red seedless varieties available!
Even further north in Queensland,
Limes are proving the pick of the citrus bunch.
Grown an hour out of Cairns,
The quality and price of limes are exceptional right now,
So whether it's for a thai-inspired stir-fry…
As a substitute for lemon,
Or in your Mojitos and Coronas,
This is a really good time to go for limes.
Finally in fruit,
Melons of all types are eating well.
In particular,
We've got excellent rockies (aka cantaloupe if you prefer)…
As well as seedless watermelon.
The papaya is also great for those that love the slightly more tropical.
VEGGIES
The warmer weather is really a tomatoes best friend.
I talked about sensational roma cherry truss last week.
You can add medley cherry toms to that list this week.
Grown just outside of Adelaide…
The medley packs include mini yellow & red romas,
Cherry toms & mini kumato (black Russian) toms…
Making for great color & excellent flavour.
A really good option for quick and easy salads,
Served with bocconcini, olive oil and basil…
Or eat them as is for snacking!
The hot weather up north is also doing wonders for corn crops.
Sweet corn grown an hour south of Townsville,
In Northern Queensland…
Is fantastic right now.
At the time of writing,
It was also on special in store at 2 for $3.
Finally,
My pick of the week brings us all the way back to Victoria.
I've chosen Tuscan Cabbage…
Or Tuscan Kale if you like!
For those who aren't familiar with it,
It's got long…
Flatter and broader leaves than regular kale.
It's leaf is a dark, pebbled green…
And it's less bitter and nuttier and sweeter than the traditional kale.
Excellent quality,
Well priced,
And as it's Victorian grown,
So I'm a little bias too.
Take care in this extreme weather.
And our thoughts go out to everyone across Australia…
Who's been affected by the horrendous fires.
That's all for this week's update.
Ciao,
Joe Russo
Foodie | 3rd Generation Green Grocer