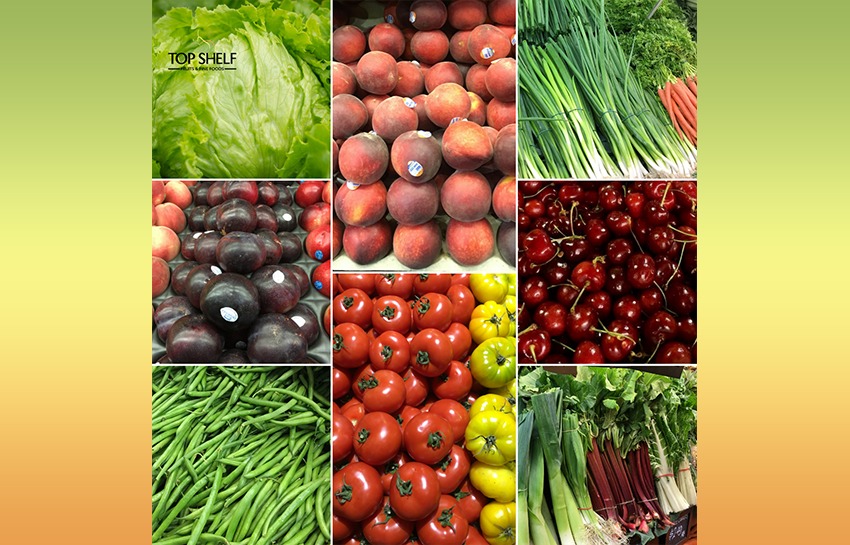 Joe's Market Update – December 18, 2018
The rain sure came down hard last week…
But thankfully…
It hasn't seemed to affect produce price and quality in the Market.
Victorian produce continues to be super this week!
Cherries have crept up a little in price since last week… but they were so cheap that they are still good value and taste awesome.
Victorian strawberries are also eating well and are reasonably priced, especially the small variety.
I would actually say that the smalls, although they're cheaper, are probably better eating than the more expensive large at the moment!
Victorian Raspberries are also coming down in price as the season gets into full swing and they taste fantastic, sweet, plump & delicious.
From over the border, peaches, nectarines and apricots continue to improve in flavour and price.
In fact, small yellow peaches from Renmark in SA are my choice for this week's pick of the week.
They're sweet & juicy & are very reasonably priced, making it an easy choice for me.
And let's talk about plums.
Aussie red plums & blood plums are both instore and tremendous in flavour.
They are at a little expensive as there's still not huge supplies coming through, but I'm sure that will improve as supplies increase.
In the veggie department…
Hand pricked green beans are exceptional and have come down in price significantly in the last day.
Leaks, rhubarb, silverbeet are also superb.
Silverbeet would probably be my pick of the three as it's well priced and top top quality!
Victorian Spring onions & iceberg lettuce also continue to be go to selections for your salads…
Crisp, fresh & well priced!
Finally, a big mention for tomatoes of all shapes and sizes!
Adelaide's are in and eating super.
Vine, roma & cherry toms are also fantastic.
And a must for those who love to go for something different are the yellow vine heirloom tomatoes.
They look amazing and although a little pricey, they would make any salad stand out in the lead up to Xmas.
That's all for this week's market update.
One more left before the years' out.
Have a safe and merry Xmas!
Or as we say in Italian…
Buon Natale!
Joe Russo
Foodie | 3rd Generation Green Grocer