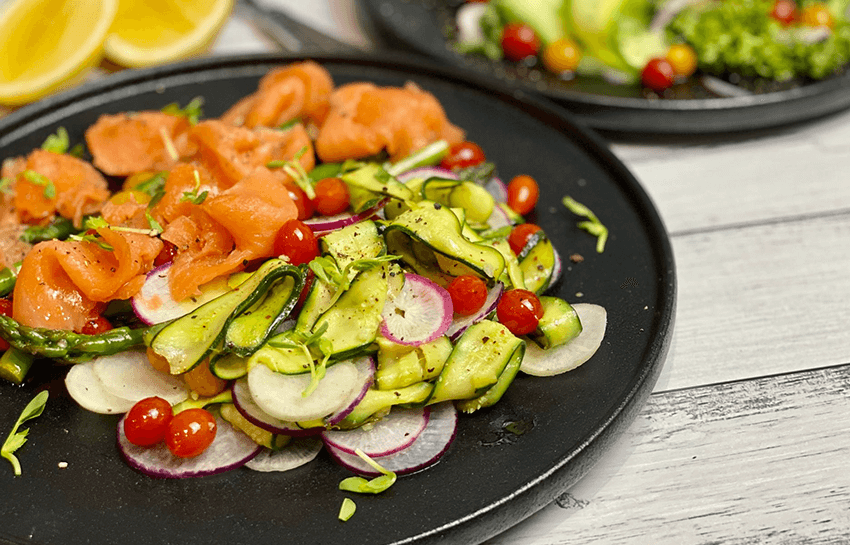 Super Salmon Super Easy
If you need a quick and easy meal idea for tomorrow, look no further!
Marlee Manuka Smoked NZ salmon combined asparagus, zucchini ribbons, warm Tomberry tomatoes and crisp radish impresses every time!
– – – – – – – – – –
Serves 2
Ingredients
1 bunch asparagus
2 tbsp olive oil
2 cloves garlic, crushed
6 baby zucchini
1 tub tomberry tomatoes
4 small radishes, thinly sliced
1 pack Marlee smoked salmon
Pea shoots, for garnish
Method
Heat a frypan over medium heat and add the olive oil.
Satueé asparagus for 2 mins and set aside. Season with salt and pepper.
Add the zucchini and Tomberry's to the pan and cook gently for about 1 min. Season with salt and pepper.
Divide cooked veggies between 2 plates and top with slices of salmon.
Spoon the remaining pan juice over the salmon and garnish with pea shoots.