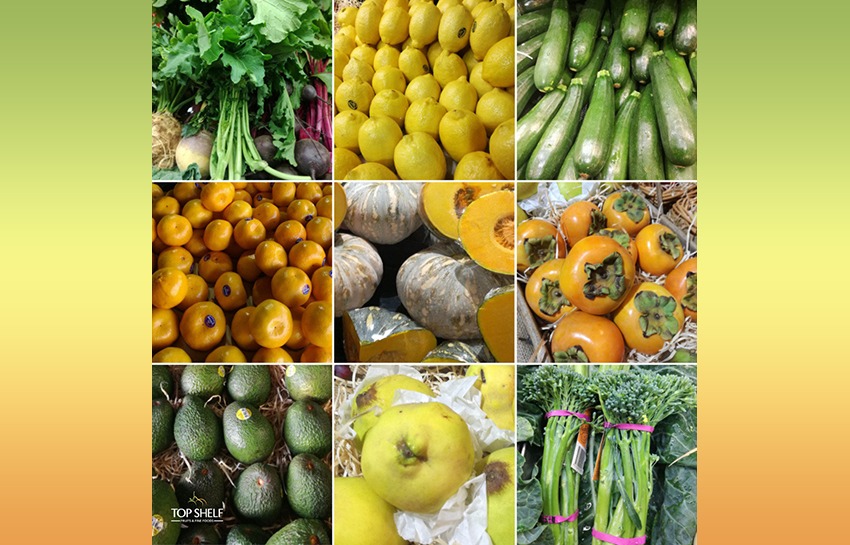 Joe's Market Update – April 25, 2019
After our re-opening yesterday…
We are closed today for ANZAC day.
But we will open for business as usual tomorrow…
So here's your market update to help you navigate the short shopping week.
FRUIT
Autumn means apples & pears…
And all varieties are abundant and good eating.
But we shouldn't overlook the citrus!
Imperial mandarins keep on improving in price & quality…
So they're my pick for fruits this week.
And Aussie lemons and oranges are still very good quality and decently priced.
Arrivals include new season Hass avocadoes.
We've got them in 2 sizes,
Small & large!
And a little left of centre are quinces and persimmons.
They're both in peak season right now and really good value.
The persimmons are the vanilla fuyu variety.
They can be eaten with the skin on, just like an apple.
There are some fruit challenges.
Bad weather up north has led to low supply and poor quality with blueberries.
Raspberries are a little expensive too as we move away from Victorian supply.
VEGGIES
My pick and special for this week is Jap Pumpkin.
We have excellent quality…
And even better priced pumpkin for your soups, roasts, salads and curries.
It's only 79c/kg all this week.
Autumn zucchini is plentiful,
As are broccoli, broccolini and cauliflower.
Leeks continue to be good value and quality,
As are all onions right now,
My interesting veggie for the week is "Rapa".
It's a leafy green that's very popular in the south of Italy.
Highly nutritious, full of flavour and easy to prepare!
Just wash thoroughly,
Then add to boiling salted water for 2-3 minutes.
Drain,
Then top with olive oil, salt, pepper & lemon.
Serve as a side salad.
That's all for this week's update,
Enjoy your ANZAC Day as we will.
Back to business as usual tomorrow.
Ciao,
Joe Russo
Foodie | 3rd Generation Green Grocer