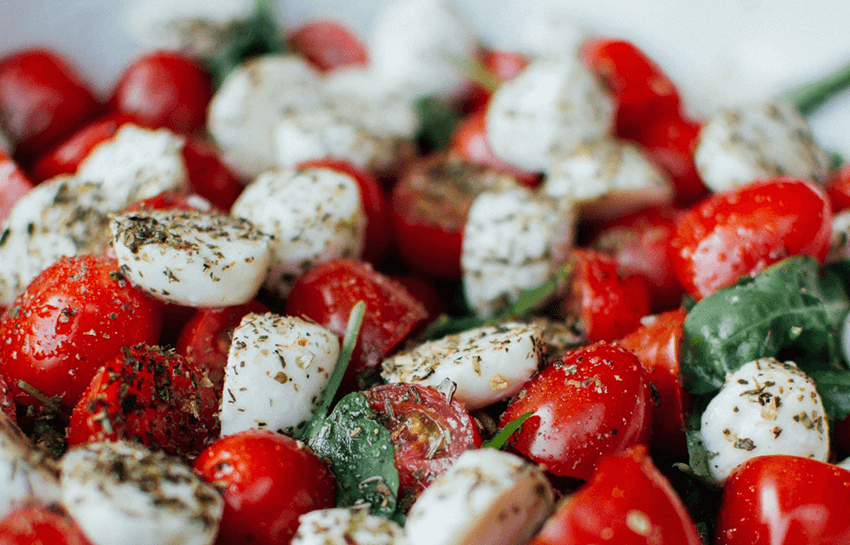 Tomato, Bocconcini and Basil Salad
We're serving up a super simple and super tasty salad for this week's Monday Meal.
This classic combination of tomato, mozzarella and basil is full of flavor, texture, and freshness!
Ingredients
mini Roma tomatoes
bocconcini (mozzarella balls)
basil leaves
salt
pepper
dried oregano
Method
Cut the tomatoes and bocconcini into bite sized pieces.
Lay it all on a platter and toss together with basil leaves.
Season with salt, pepper and dried oregano.
Drizzle with olive oil and enjoy!