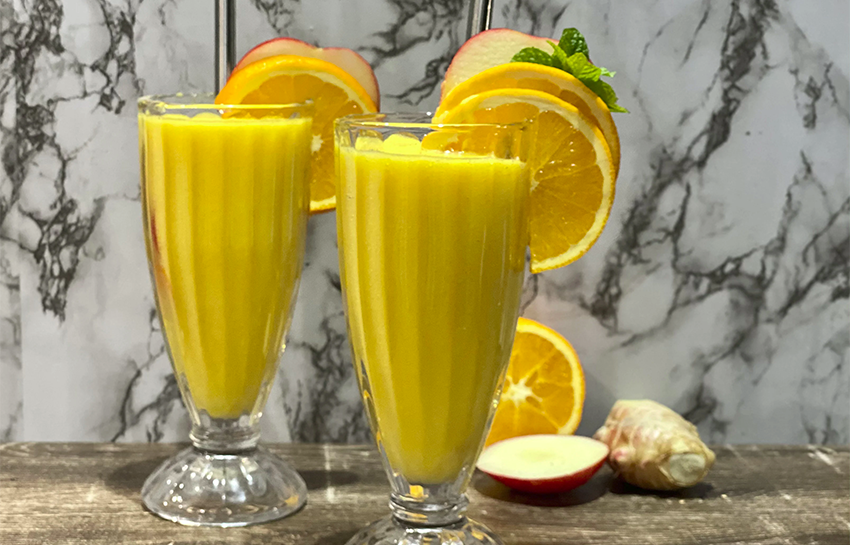 Orange, Apple, Pineapple and Ginger Juice
Get ahead start on the winter blues with this orange, apple, pineapple and ginger fresh juice!
It's sunshine on a rainy day and full of those nutrients like Vitamin C that we all need boosted in winter.
You can use fresh or tinned pineapple; if using tinned, use 2 slices and add a little of the juice.
New season ginger is fantastic in Victoria right now, so make sure you use fresh and not jarred for the most fragrant juice concoction you'll ever drink!
Garnish with extra slices of orange and apple and a few leaves of fresh mint if you're trying to impress someone!
– – – – – – – – – –
Ingredients
2 oranges, peeled
2 apples, peeled
4 cm slice pineapple, peeled
½ tsp freshly grated ginger
Method
Blend everything up in a blender or run it through a juicer, garnish if using, and enjoy!