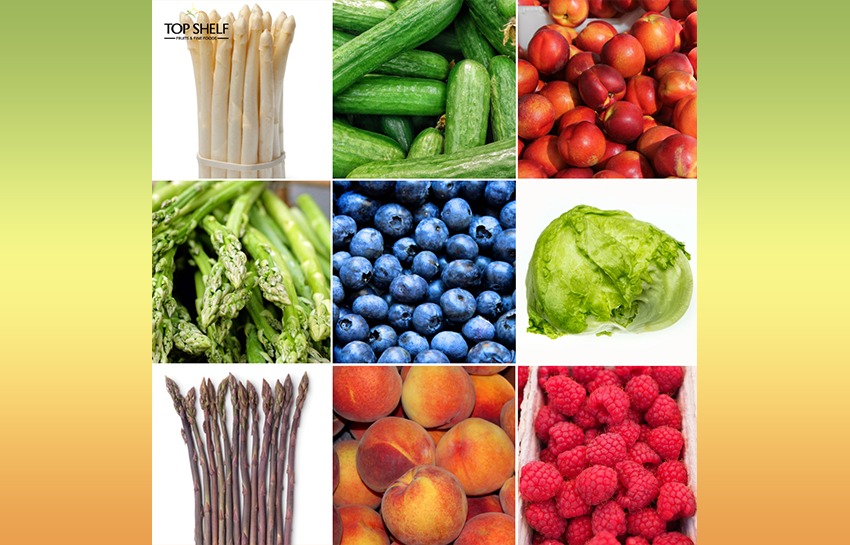 Joe's Market Update – October 9, 2018
Biggest news of the week by far…
Queensland stone fruit has started!
Peaches & nectarines are now instore signaling the approach of summer!
Ok, it might not be summer in Melbourne, but it's coming!
Berries and mangoes continue to my pick for your fruit baskets.
Raspberries were last weeks pick of the week, just beating out blueberries.
They both continue to be excellent eating.
As I mentioned a few weeks back, local strawbs are not too far away.
Right now, we have decent WA strawberries to bridge the gap between the early finish of Qld and the local start of season.
Spring is a super time for fresh veggies.
Victorian green asparagus is still coming strong and…
Purple & white asparagus are also in season now and should be instore later this week, so look out for these if you're keen on that something different.
Lebanese cucumbers are even better priced than last week and all other spring veggies are very good quality too.
Finally, Victorian iceberg season has started, so if you're a lettuce fan, I might have just made your day!
That's all for this week's update.
Please share this to help us spread the fruit & veg word &…
Be sure to sign up at http://bit.ly/JoinTopShelf to get this update, recipes & promotions emailed to you each and every week!
Ciao
– Joe Russo
Foodie | 3rd Generation Green Grocer