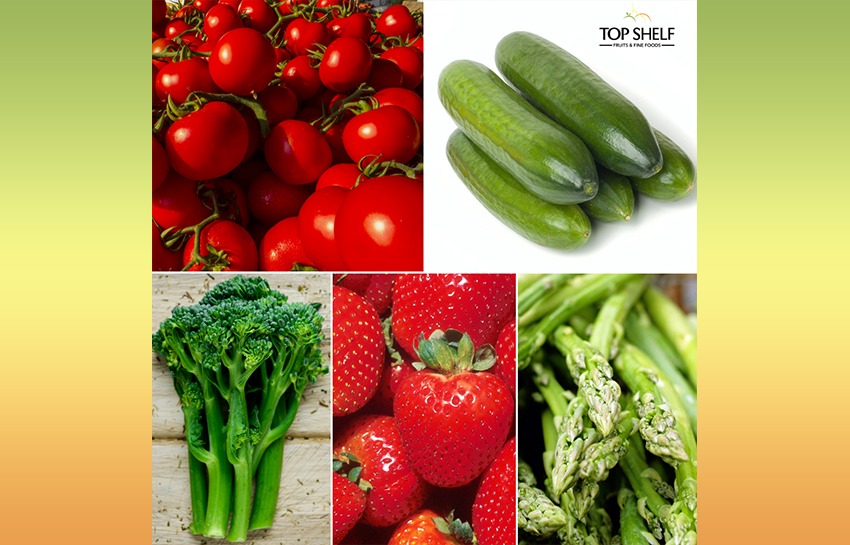 Joe's Market Update – October 30, 2018
Local Victorian green asparagus continues to be really good. It's been a super season for Koo Wee Rup's most famous export!
Other greens doing particularly well include broad beans, sugar snaps, broccoli, broccolini, spinach, cabbage & zucchinis.
Last week we mentioned that tomatoes from North Queensland were excellent and that's also the case this week.
A little closer to home…
Sydney lebanese cucumbers have started to come through and they are eating great & priced well.
Some challenges…
Blueberry supply has been slightly affected because of consistent rain in growing regions. Fruit still tastes good but may not have as long a shelf life.
So for at least this week, it's back to strawberries being the stars of the berry show…
Our locally grown Victorian strawberries are excellent quality and decently priced for this time of the year.
And look out for blackberries which are also not far away.
KP mangoes from Darwin are still about but the quality isn't fantastic.
Good news is that with plenty of heat up north, do expect to start seeing plenty of good mango coming through from elsewhere.
Finally, the long wait for cherries is nearly over…I'm expecting them in by next week. Great news for all us cherry lovers!
That's all for this week's market update.
Ciao
– Joe Russo
Foodie | 3rd Generation Green Grocer