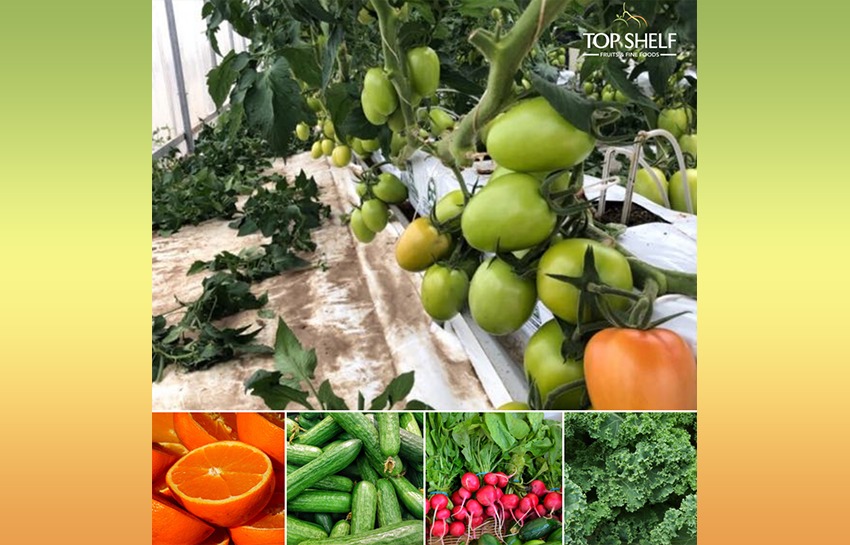 Joe's Market Update – November 27, 2018
Let's start off with some positive news about the local tomato season.
As you can see from the attached photo one of our growers sent me today…
Victorian tomatoes are coming along superbly.
They're just about ready…
And I'd say instore next week!
Last week I mentioned we'd be switching from Navels, which have finished up, to Aussie Valencias.
Valencias are now available and are super juicy too.
Challenges this week are mainly with berries.
The constant rains in Victoria have resulted in a slight price hike in strawberries and…
The rains have also slowed the start of the Victorian raspberry season.
This means we will keep relying on interstate sourced raspeberries for a little longer.
On the flip side, the rains have helped Victorian greens & veggies, so…
Expect to see continued good supply of Victorian broccoli, beetroot, spring onions, kale, spinach & radishes.
Having said that, Victorian asparagus is slowly creeping up in price.
Although it's season is technically September to March, most growers have peak production up until November.
So as supply tapers off price will increase.
Finally, cucumbers of all varieties are well priced and good quality.
That's all for this week's Market Update.
Ciao
– Joe Russo
Foodie | 3rd Generation Green Grocer