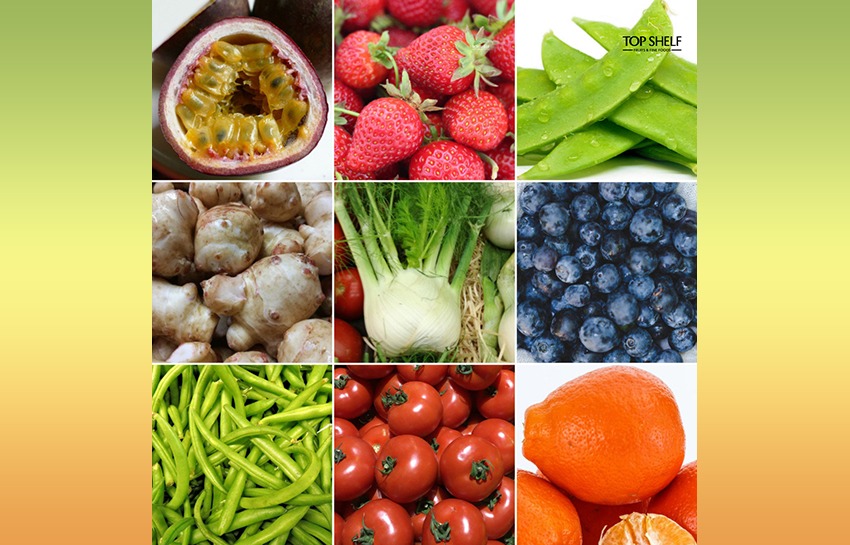 Joe's Market Update – July 10, 2019
Exciting news to start…
Only a couple of weeks to go until we finalize renovations.
Yes, it has taken longer than expected…
But when we re-open,
I'm sure it would have been worth the wait for all of us.
Keep watching our page for regular updates over the next few weeks.
FRUIT
Some better weather in Queensland over the last week…
Has meant much improved supply of various fruit lines.
Berries took a beating with the rain,
But are now back on track…
With berry prices dropping and flavour great.
In other fruit news,
I had mentioned that passionfruit had come down in price last week…
And they've come down again as supply becomes even more plentiful.
Gourmet tomatoes are the other fruit that have come down in price,
As steady volumes filter through the Melbourne Markets.
My final mention for fruit is tangelos.
They arrived instore last week,
And have been very popular,
With staff and customers alike.
They are not as well known amongst the citrus varieties,
With a much shorter season than oranges and mandarins,
But they taste fantastic,
And this season's are as good as they have been for years
So give them a go if you'd like that slightly different citrus flavour!
VEGGIES
Greens are generally pretty good around this time of the year,
But beans and snow peas would have to be my standouts this week.
They're crisp, delicious and well priced,
Making them both a super choice for your stir fries…
Or as sides with your steaks, fish, chicken or roasts!
We shaved up some Jerusalem artichokes last week,
And along with some chopped garlic and olive oil,
They made a sensational topping to our Friday night pizzas.
They're so simple to cook with,
So I thought I'd give them a plug again this week.
Finally,
My pick of the week goes to locally grown fennel.
From Werribee…
just 40 minutes from our store,
Our fennel looks the part,
With a great large bulb,
Super crunchy,
And very aromatic.
Excellent in salads, grilled or braised.
That's it for this week's update.
Have a great week.
Ciao,
Joe Russo
Foodie | 3rd Generation Green Grocer