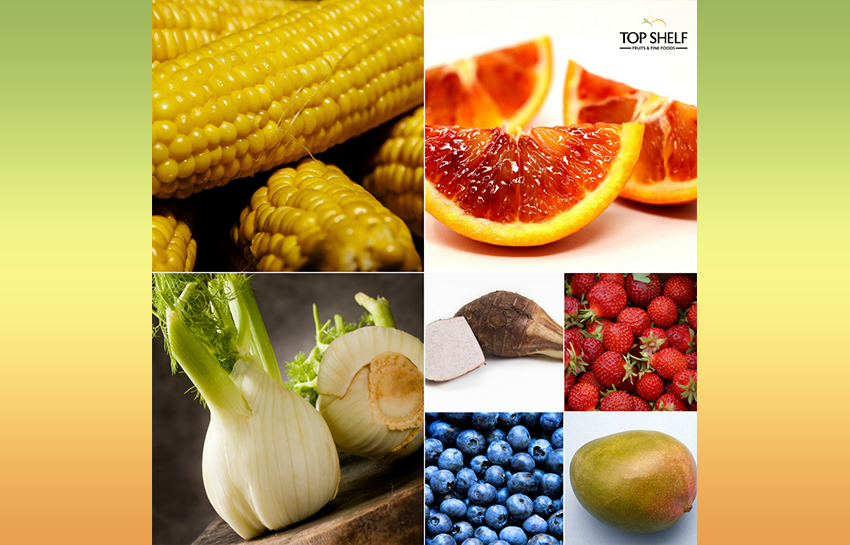 Joe's Market Update – August 15, 2018
Far north Aussie mangoes have had an early start to the season. Although still pricey and with a little skin mark they are eating great.
And Taro is also now in season. For those that don't know, it kinda looks like a hairy potato! It's good mashed and a super healthy alternative to potato for making baked chips!
In pricing moves…
Corn has began to drop, as have strawberries.
And as more blueberries come into the Melbourne market they are also staring to drop.
Bananas are a funny one…they have a big difference in prices depending on quality ranging from $3.99 to $4.99.
This is larger due to weather playing havoc on quality with the majority of farms up north and some growers being luckier than others with how they've been affected.
Blood oranges are as good as they're going to get all season. They have a short season and not long left now, so get onto them soon if you wanna try them out.
And this week's pick of the week is Queensland grown fennel.
I like fennel this time of the year as it offers something different to the typical winter greens.
It actually works really well paired up with blood oranges and some green leaves in a salad so there's an idea if you're looking to try either out this week.
That's all for this week's market update.
Ciao,
– Joe Russo
Foodie | 3rd Generation Green Grocer