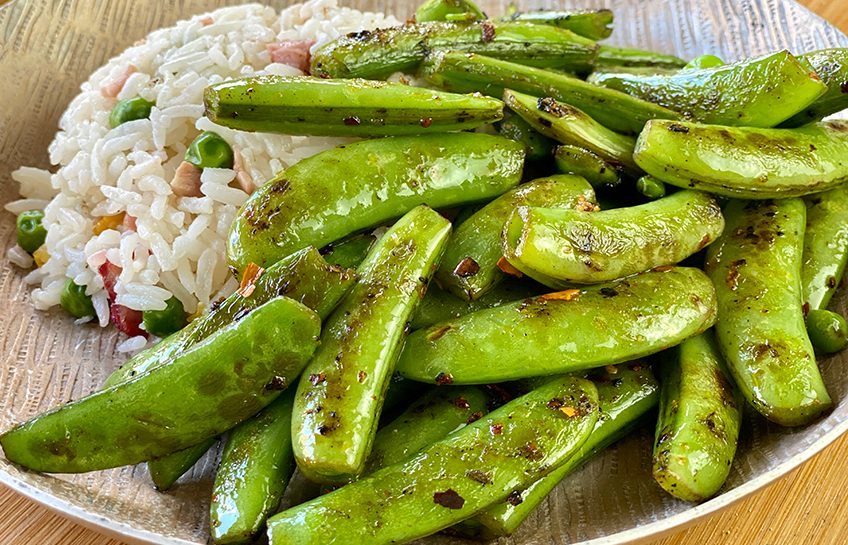 Chilli Oil & Salt Sugar Snap Peas
I know we say recipes are super simple all the time, but this one is truly super simple and full of flavour!
Crazy flavour!
– – – – – – – – – –
Serves 2 as a side
Ingredients
250 grams sugar snap peas
1 tbsp chilli oil
1 tsp good coarse salt
2 tbsp water
Method
Heat a wok over high heat.
Add sugar snaps and water and pop on a lid. Cook for 2 minutes, shaking them every 30 seconds.
Add salt and chilli oil and stir-fry for about a minute.
Serve with your favourite rice dish or as a side to any meal.