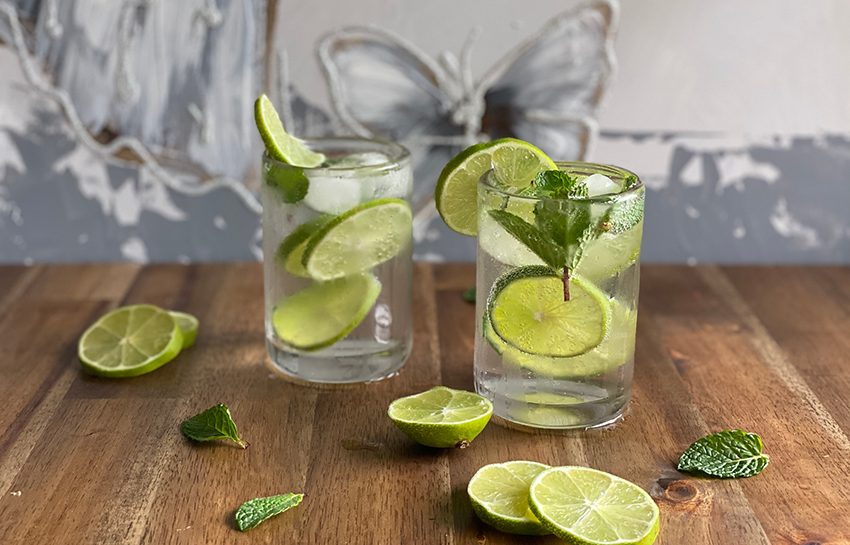 Lime and Mint Mojito
I'm a sucker for a mojito, so is my husband!
These lime and mint flavour-bombs really quench a thirst and refresh on a hot day. I often make them in summer!
They're delicious without alcohol too, if you're after a quick alcohol-free pick-me-up.
– – – – – – – – – –
Makes 2

Ingredients
460ml soda water or sparkling water
60ml white rum
Ice
1 lime, sliced into rounds
Juice of 1 lime
Fresh Mint
Method
Slice two of the lime rounds on one side from the outside to the centre and set aside.
Place the mint into glasses. Use a muddler or spoon to bruise the mint and release its flavour.
Divide all ingredients evenly between two glasses.
Place the cut rounds onto the rim of each glass.
TIP: If white rum isn't your thing, give this recipe a try with gin.