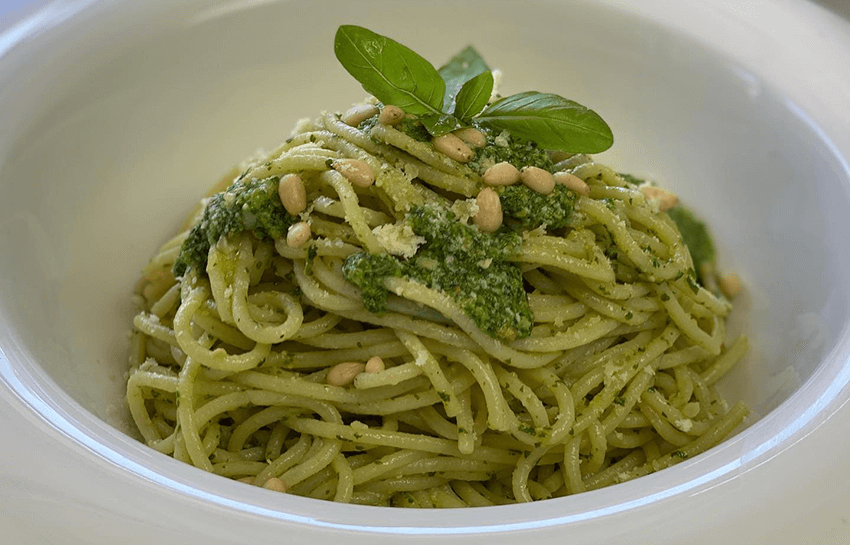 Pesto Pasta
We love a good pesto for this week's Monday Meal.
It's bright and fresh with a little zing.
Whether you want to make your pesto from scratch or grab one from our fridge, we've got you covered!
– – – – – – – – – –
Ingredients
2 bunches basil, thicker stalks removed
3 tbsp pine nuts, roasted or fresh
1 clove garlic, crushed
75 grams finely grated Parmesan cheese
2 tbsp red wine vinegar
Juice of 1/2 lemon
3/4 c extra virgin olive oil
Method
Combine all pesto ingredients in a food processor and blitz until well chopped.
To store the pesto, pour into a jar, cover with a little olive oil, and keep in the fridge for a couple of days.
Cook spaghetti per pack directions and drain well.
Place pasta in a bowl, top with sauce, extra pine nuts, basil leaves and more Parmesan cheese.