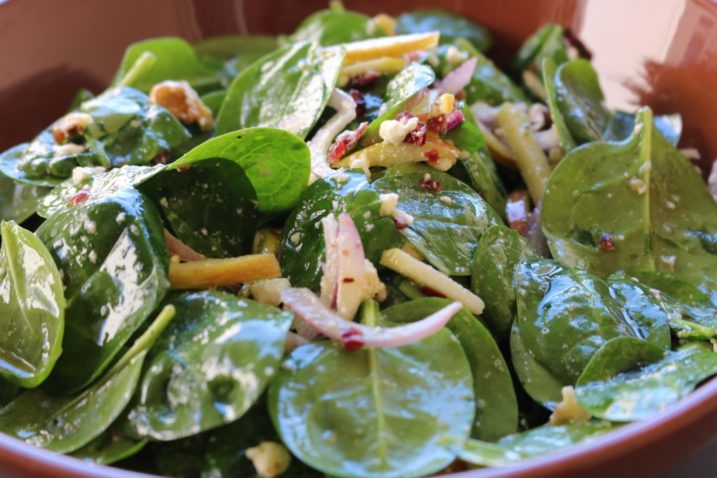 Baby Spinach, Walnut & Apple Salad
Serves 2-3
Ready in around 10 mins
INGREDIENTS
200g Baby Spinach Washed
1 Royal Gala Apple Cored & Cut Into Thin 2cm Batons
1/2 Red Onion Thinly Sliced
1/2 Cup Walnuts Chopped
1/2 Cup Feta Crumbled
1/3 Cup Dried Cranberries
1 Tablespoon Lemon Juice
Good Quality Extra Virgin Olive Oil
White Wine Vinegar
Salt and Cracked Pepper
METHOD
Core and cut the apple into thin batons, about 2 cm, and toss them in the lemon juice to stop them from browning.
Put apple, spinach, onion, walnuts, feta cheese and cranberries into a bowl and toss to get an even mix.
Mix olive oil, vinegar and salt & pepper together.
Pour over salad and toss well just before serving. Enjoy!