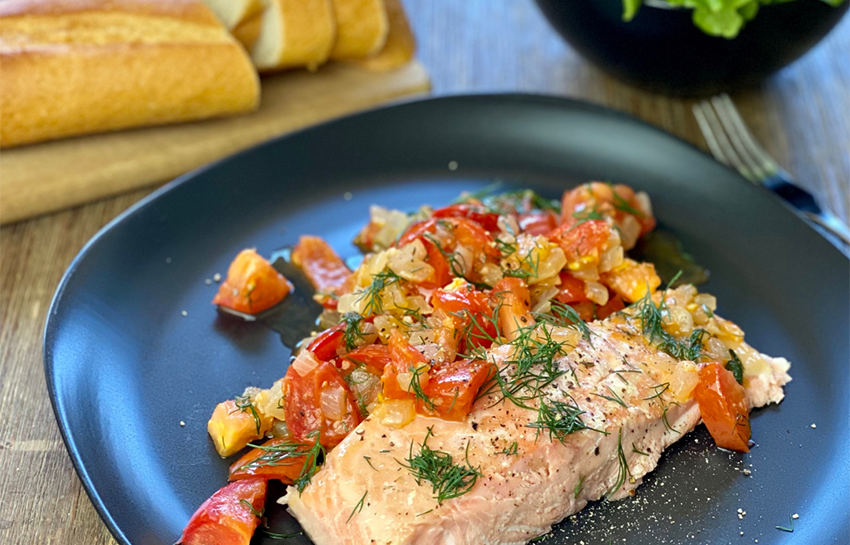 Warm Tomato Salsa and Salmon
This recipe is one of our weeknight staples.
You'll find smoked salmon in our fridge, ready to go for those busy nights when you don't want to whip up a full meal, but need something healthy and tasty.
– – – – – – – – – –
Serves 2
Ingredients
2 Gamez Smokehouse smoked salmon fillets
4 medium tomatoes, roughly chopped
1 medium onion, chopped
3 cloves garlic, crushed
3 tbsp dill, roughly chopped
olive oil
Salt & pepper
Method
Heat a frypan over medium-low heat.
Add 1tbsp olive oil, chopped onions and a good pinch of salt. Sauté for 3 minutes.
Add garlic and sauté for a minute. Add tomatoes, cook for 2 mins, and season with salt and pepper.
Place some warm tomatoes on the plate, top with salmon fillets, and divide the rest of the tomatoes between the plates.
Drizzle with a bit of olive oil.