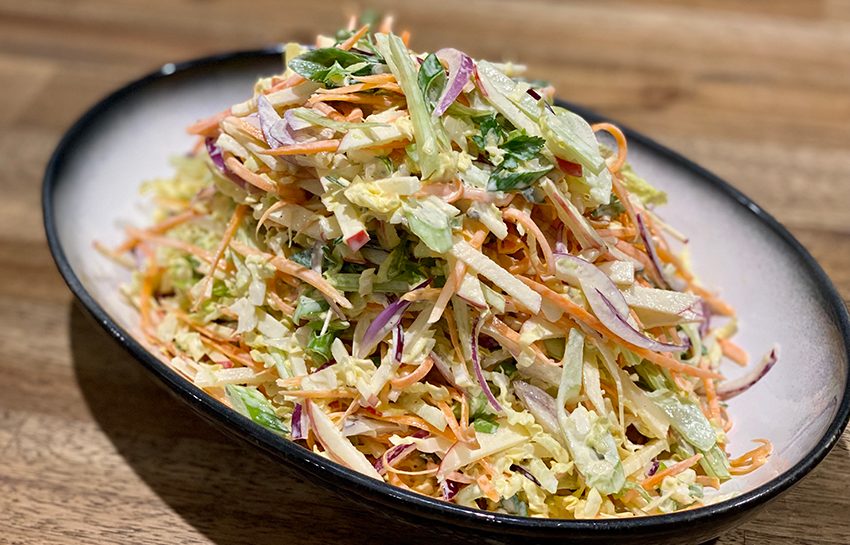 Super Slaw
Nothing says fresh like a lightly dressed slaw!
Especially when it contains celery and apple.
You don't want a thick mayo consistency with this sauce. It should be a little runny.
You can add a little bit of water a tsp at a time to get the right consistency.
You can also add chilli and purple cabbage for a little va-va-voom on the colour front.
– – – – – – – – – –
Makes enough for a party!
Ingredients for the Salad
¼ Wombok cabbage, thinly sliced
2 carrots, peeled and julienned
4 stalks celery, finely sliced
6 spring onions, finely sliced
A handful parsley, roughly chopped
1 Spanish onion, sliced
Salt & pepper
Ingredients for the Dressing
1 c good mayonnaise
Salt and pepper
1 tbsp lemon juice
1 tbsp water
Method
Combine the slaw ingredients in a large bowl and toss to combine.
Combine the mayo, juice and water. If the mayo is still a little thick, add a little more water.
Check for seasoning;add more salt and pepper if needed.