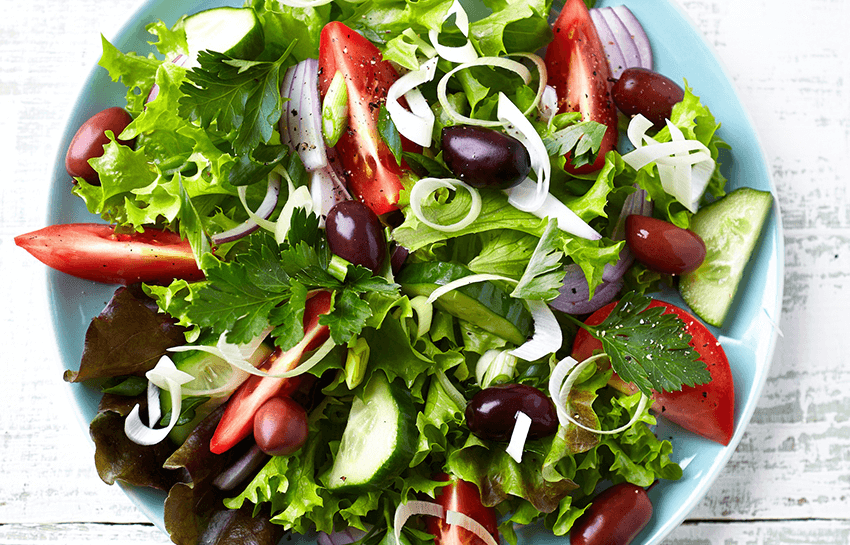 Super Simple Salad
For this week's Monday Meal, we're making the most of Vic grown Doncaster tomatoes.
Filled with fresh, tasty goodness, these tomatoes come in all shapes and sizes.
This is the last of them, though, so enjoy these delicious beauties while you still can.
Salad Ingredients
Mixed salad leaves of your choice
olives
cucumber
onions
parsley
Doncaster tomatoes
Dressing Ingredients
3 parts olive oil
2 parts red wine vinegar
1 part balsamic vinegar
Method
Throw together salad leaves, olives, cucumber, onions and parsley, and then finish it all off with our field grown Doncaster tomatoes.
Place dressing ingredients in a small bowl or measuring cup; whisk to combine.
Pour dressing over the salad. Toss to coat.
Season with salt and pepper — and enjoy!