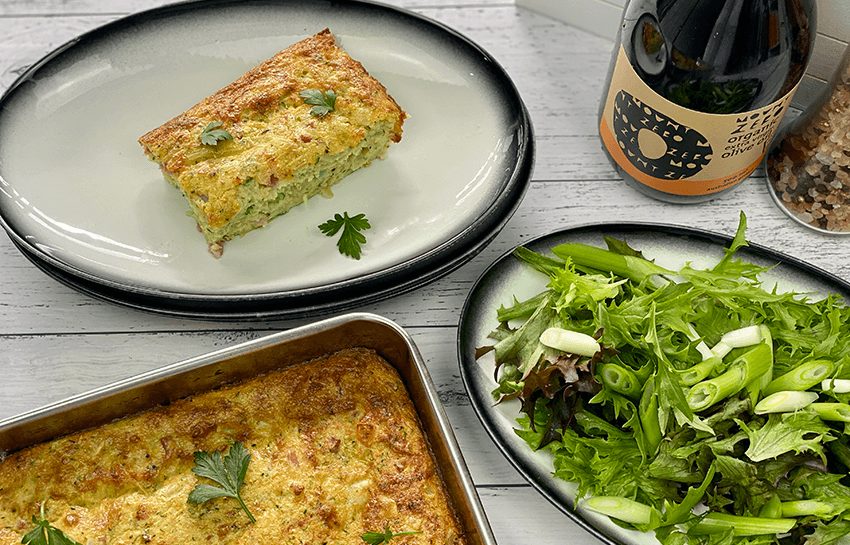 Zucchini Slice
This zucchini slice is the ultimate double-dip meal.
Eat it for dinner then take leftovers for lunch the next day!
Perfect for school or work lunches.
Better yet, it's simple to make.
Just throw it all in a bowl and mix it together.
The hardest part is the grating!
It will keep in an air-tight container in the fridge for a few days.
– – – – – – – – – –
Ingredients
450g zucchini, finely grated
1 onion, finely chopped
4 rashers bacon, finely sliced
1 ¼ c Le Gruyere cheese, finely grated
1 c self-raising flour
½ c vegetable oil
5 eggs, lightly beaten
1 tsp salt
1 tsp pepper
Method
Preheat oven to 180°C.
Place all ingredients in a large bowl and mix to combine.
Grease 15 cm x 25 cm cake tin and pour in the mixture.
Bake 40 mins or until golden brown.
Slice into squares and serve.