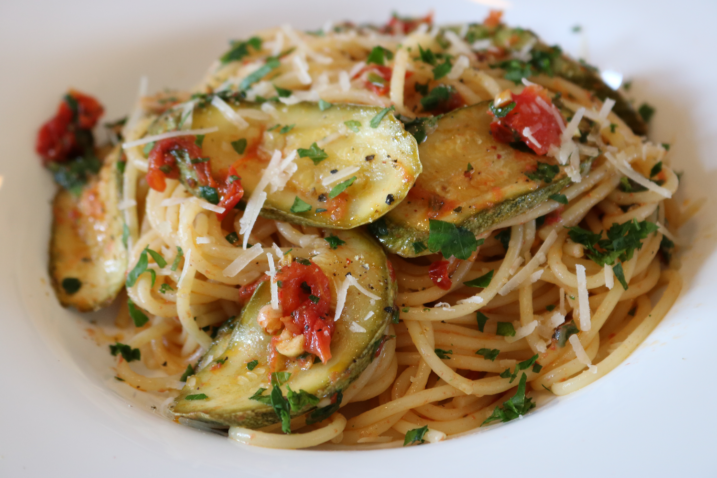 Roasted Zucchini & Tomato Spaghetti
Serves 3-4
Ready in around 30 mins
INGREDIENTS
500g Good Quality Spaghetti
2 Medium Zucchini Thinly Sliced Diagonally
2 Ripe Medium Tomatoes Diced
4 Garlic Cloves Finely Chopped
1/2 Cup Flat Leaf Parsley Chopped Finely
1/2 Cup Grated Good Quality Parmesan
Good Quality Extra Virgin Olive Oil
Chilli Flakes (optional)
Sea/River Salt and Cracked Pepper
Reserve some parsley & Parmesan for garnish
METHOD
Pre-heat fan forced oven to 180ºC.
Mix zucchini, tomato, garlic, salt, pepper, chilli flakes & enough olive oil to cover all the ingredients in a bowl.
Transfer to an oven dish and cook for 20 minutes or until cooked to your liking.
While the zucchini sauce is cooking, boil the spaghetti al-dente as per instructions on pack.
Once the spaghetti is cooked, drain and return to the same pot.
Add in 12 tbsp of olive oil, cooked zucchini & tomato, and the Parmesan & parsley. Toss to cover pasta evenly.
Season to taste with salt & pepper. Garnish with the reserved parsley & Parmesan. Serve!