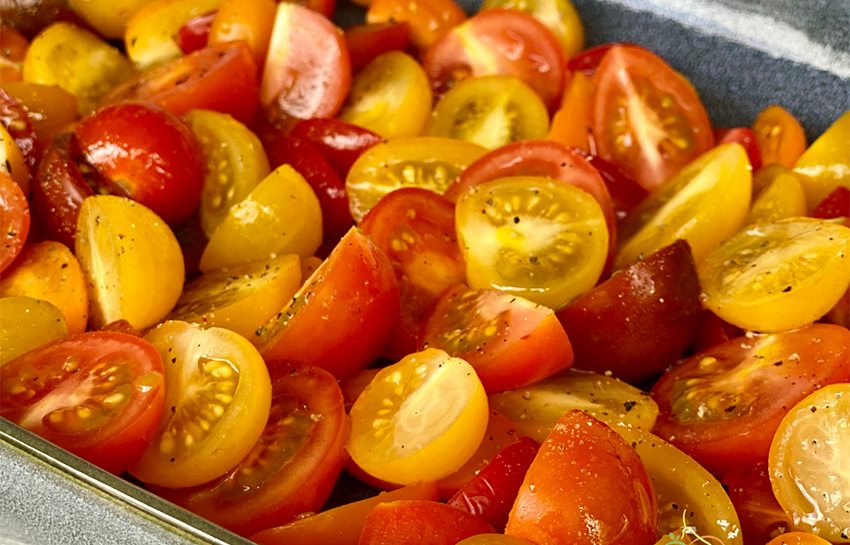 Rainbow Tomato Medley Salad
Sometime the simplest things in life are the best and this salad of rainbow tomatoes is certainly simple.
You can use any mini tomatoes you want, and it will always be delicious.
Buy the freshest and best quality tomatoes you can find.
It's the perfect accompaniment to any meal.
– – – – – – – – – –
Serves 8 as a side
Ingredients
1 punnet rainbow tomato medley
1 punnet cherry tomatoes
1 punnet yellow cherry tomatoes
¼ cup olive oil
Juice 1 lemon
Salt & pepper
Method
Slice all tomatoes in half and lay on a platter.
Squeeze over lemon juice and drizzle over olive oil.
Season with salt and pepper.