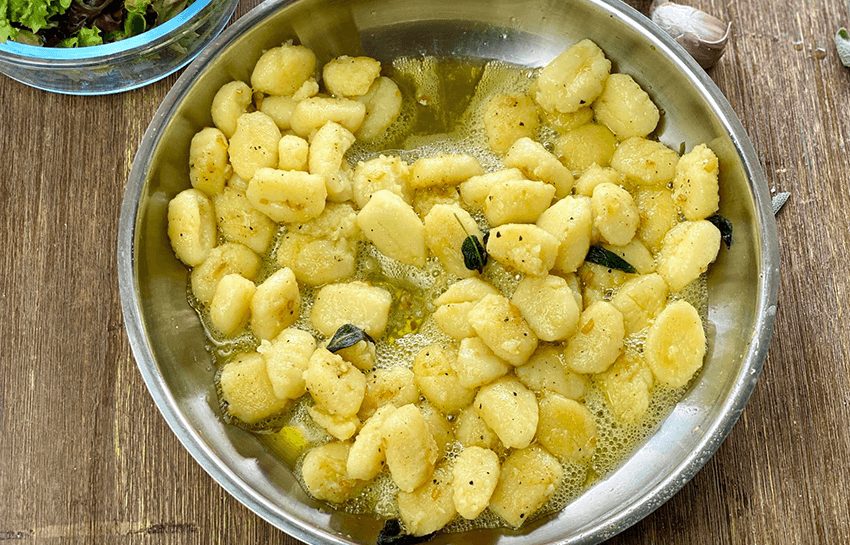 Potato Gnocchi with Brown Butter & Sage
For this week's Monday Meal we are cooking with Otway Pasta Company potato gnocchi.
These light little balls of potato are like little pillows.
Otway uses only true paddock laid free-range eggs and locally grown potatoes in their gnocchi.
– – – – – – – – – –
Serves 3
Ingredients
1 pack gnocchi
1/2 block butter
2 cloves garlic
6-8 sage leaves
Method
Cook gnocchi in boiling salted water until they float, then drain.
Meanwhile, place a frypan over medium-low heat and add the butter, garlic and sage. Cook gently until the butter starts to darken.
Drain gnocchi and add to the frypan.
Toss gnocchi through the butter, then let it sit in the pan for a minute or two so the bottom of the gnocchi browns slightly.
Divide between serving plates and enjoy!