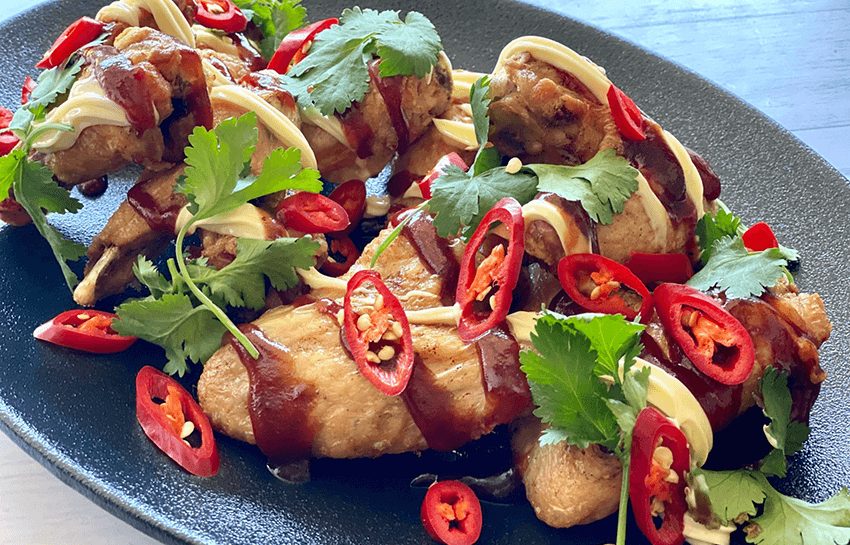 Loaded Chicken Wings
If you have chicken wings, a chilli and coriander in the fridge you will never be stuck for a quick Monday Meal dinner or snack when friends drop in unexpectedly this silly season!
Simply dry the wings well, season with salt and pepper (and some spices if you want), and fry in 160 degree oil for 6 mins. Turn the heat up to 180 degrees for 3 more mins or until they are crisp.
You could also bake them for a similar result. Pop them on an oven tray and roast at 190 degrees for about 18 mins or until cooked through and crisp.
Squeeze over BBQ sauce and mayonnaise, scatter over lots of fresh sliced chilli and coriander, and the dish is done.
Your surprise visitors will be blown away!