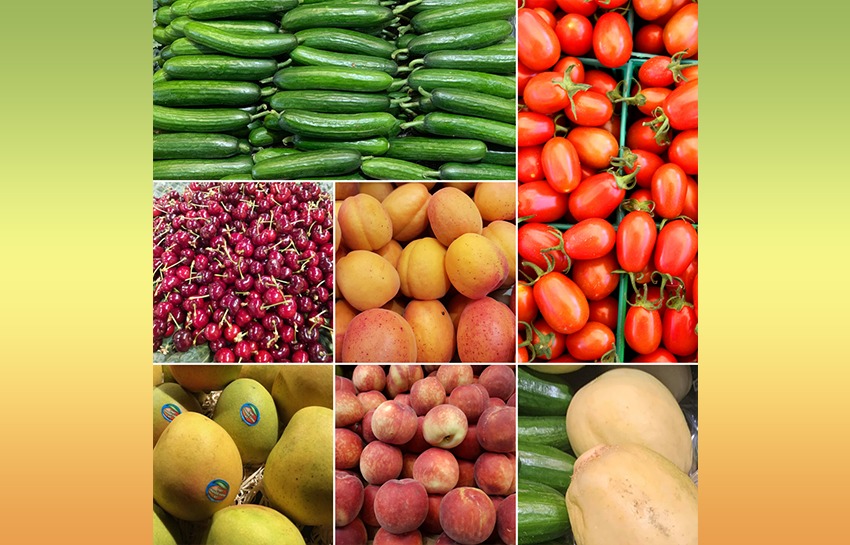 Joe's Market Update – November 12, 2019
FRUIT
Victorian fruit season is really picking up!
First up…
I'm excited to announce that Victorian cherries have started.
Grown only 50 minutes from the store…
In Wandin in the Yarra Valley…
The first lot of cherries to come through are on the smaller side,
And are a little pricey,
But that's to be expected so early in the season.
Also grown in Victoria…
In Grahamvale near Shepparton,
New season apricots are underway.
Like the cherries,
They're on the smaller side but they're eating pretty well.
This will improve as we get more summer heat.
In other stone fruit news…
White Peaches from SA have started this week.
You might notice that some of the peaches are a little underripe,
This is because they've been picked early off the tree.
My advice for those preferring riper fruit…
Is to leave them out of the fridge…
As peaches continue to ripen after being picked.
Finally,
NT KP Mangoes have become really affordable,
As they get into peak season.
This is the time to get your hands on KPs for best value.
VEGGIES
In veggie news…
We've got some excellent NSW baby roma truss in.
They're very crunchy and sweet,
With a full tomato flavour…
Excellent for salads or perhaps roasted to serve with eggs for brekkie.
For that something different…
Apple cucumbers are now in season.
Crunchy like an apple…
With a hard white flesh.
More round than long…
Kind of like a ball shape,
And with a mild sweet taste,
Apple cucumbers are good for you too…
Rich in antioxidants and high in fibre!
Finally in veggies…
Lebanese and Continental cucumbers are excellent at the moment!
Grown in SA…
Both varieties are eating great and are very well priced.
I'll give the Lebanese cucumbers the thumbs up for my pick of the week…
And I've got the Contis on special,
Which could easily be pick of the week too.
That's all for this week's update
Ciao,
Joe Russo
Foodie | 3rd Generation Green Grocer