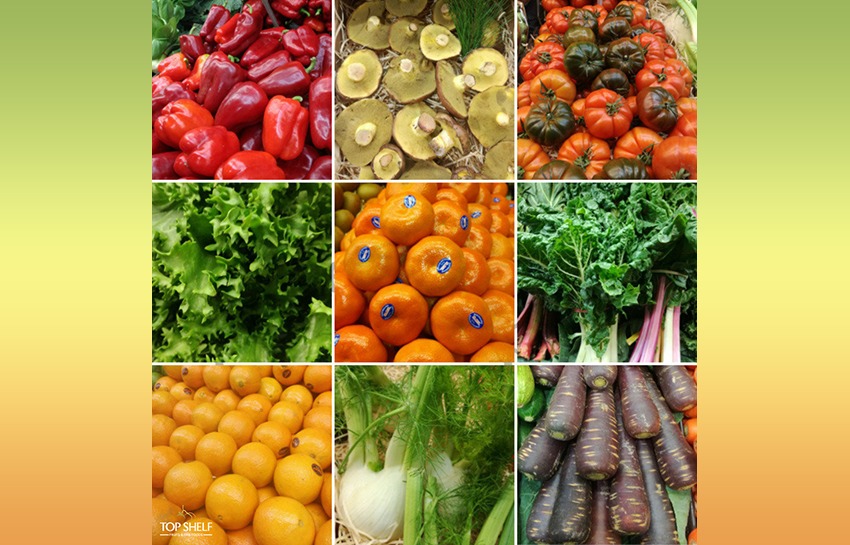 Joe's Market Update – June 13, 2019
Before I get into this week's update…
A big thank you for helping us get to 1000 Facebook fans!
As a token of our appreciation and to celebrate the milestone…
Our team has put together a cook book of your favourite Top Shelf recipes.
All members should have already received a copy by email.
If you're not a member yet and you want to get your free cook book,
You can sign up at INSERT LINK
Now with the update…
FRUIT
Adelaide tomatoes have started.
We have both the traditional and black (heirloom) varieties,
And they're both eating great!
Moving to citrus,
Aussie navels are about as good as I can remember, but…
My pick has to go to another member of the citrus family…
The afourer mandarin!
Grown in Queensland,
Sweet, full of flavour and light on seeds…
The afourer is by far my favorite of all mandarins!
VEGGIES
S.A. red capsicums started up this week.
They are a top quality cap,
And with supply strong,
They're well priced too.
Silverbeet, endive, purple carrots and fennel are my other top veggie picks.
Having said that,
Most greens are good as expected for this time of the year.
The "something different" award goes to slippery jack mushrooms.
They sort of look similar to pine mushrooms and
They are found in forests and often near pine trees,
But…
They are their own distinct variety.
As the name suggests,
They've got a slippery, almost slimy top…
Which needs to removed before you eat them.
So too does the sponge from underneath, but..
Given the size of these mushrooms,
You'll be left with plenty of meaty mushroom,
Whether it's for your vegetarian lasagnas, risottos, sauces or stir fries.
That's all for this week's update,
Ciao,
Joe Russo
Foodie | 3rd Generation Green Grocer