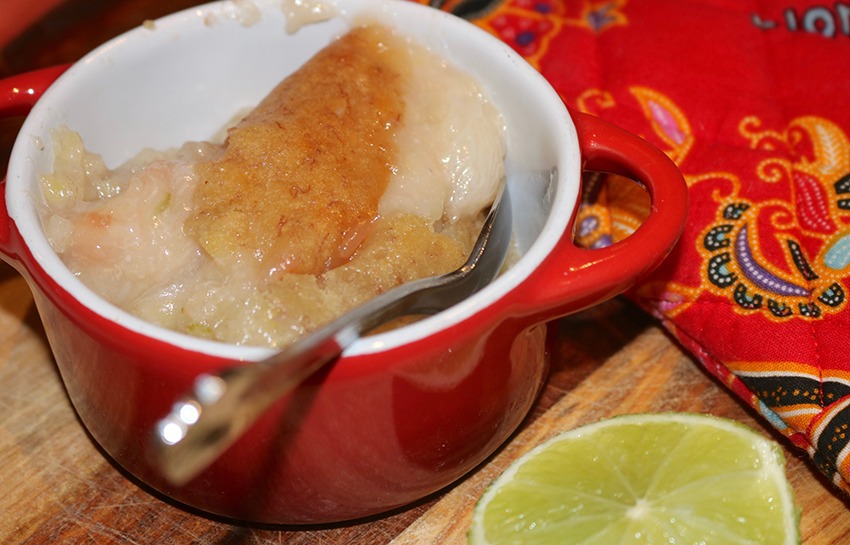 Mangosteen Fruit Pudding
We've all tried sticky date…
And bread and butter too…
But when was the last time you tried a Mangosteen pudding?
And a vegan one at that?
Inspired by the Thai desert Carrrrr
Which I can't remember if I've eaten…
This week's recipe is surprisingly delicious!
I say surprisingly because…
It was the first time we made this dish and…
When we opted for a vegan version,
Replacing eggs with mashed banana.
We were really going into unchartered waters.
After tasting it,
We're thinking it's a thing!
The sweetness of the banana,
Combined with the amazing and unique flavour of the Queen of the tropical fruits…
Aka mangosteen
Is just a sensational combination!
And similar to your more typical puddings…
The mixture kind of oozes,
Rather than setting like a cake.
Lime adds the necessary zing,
and further solidifies the tropical theme.
And we would suggest squeezing on some more lime to serve….
Just to balance out the sweetness.
And really get the mouth watering!
But the highlight for me,
Would have to be,
The sticky top!
It's almost brulee like
Without the need for a blow torch!
It wasn't a texture we were expecting and so…
With all the ooze,
The sweet,
The unique…
The tropical…
The crispy top…
And the zest…
(Or is that the rest?)
We think that getting in on Mangosteen…
Before the Aussie season's out,
Might just make you the hit of the tropical party!
Buon appetito!
– – – – – – – – – –
Ingredients
5 mangosteen
2 medium size ripe bananas mashed
1/3 cup plain flour
½ cup caster sugar
1 tbsp caster sugar
1 tsp corn flour
1 cup coconut milk
Zest of 1 lime
1 tsp vanilla extract
Pinch of salt
Method
Pre-heat oven to 180°C.
Grease a 22 x 9cm cake tin with any oil of your choice. I've used coconut oil.
To clean the mangosteen, cut the tops off, slice down one side & the skin will easily peel off. Remove the fruit from inside and put in a bowl, pip removed.
Combine the 1 tbsp caster sugar with the 1 tsp corn flour and then coat the mangosteen in the mixture. Arrange the mangosteen on the bottom of the baking dish, then set aside.
In a large bowl, whisk together the banana, sugar and salt.
Add the flour and whisk until combined. Finally, add the coconut milk, lime zest and vanilla extract and whisk until combined.
Pour the mixture over the mangosteen in the baking dish and bake in the oven for 1 hour.
Serve with vanilla ice cream.