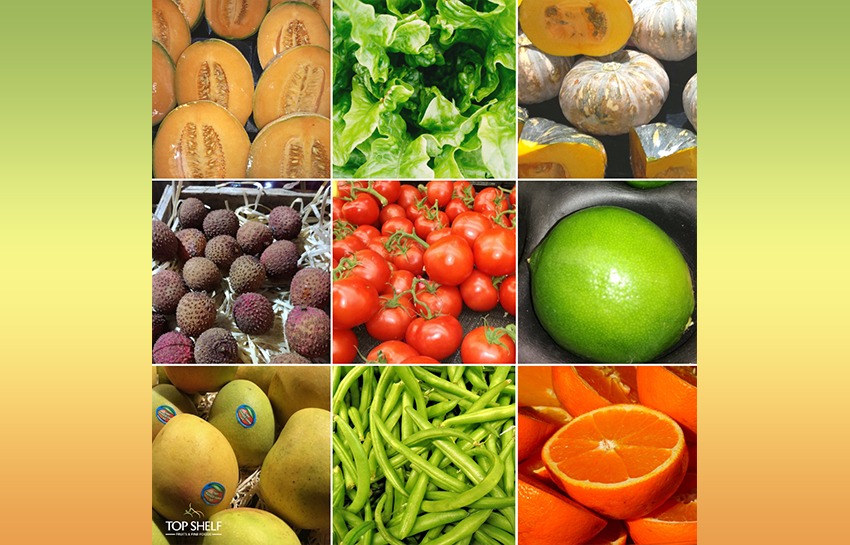 Joe's Market Update – January 9, 2019
FRUIT
Let's start with melons.
Our watermelon is particularly good this week, better than most.
Reason why…
We have gone for a slightly more expensive option than what you'll get in supermarkets,
That has been especially delivered down from Qld for only a handful of fruit stores in Melbourne, including us!
You'll tell it apart from it's poorer cousins by it's deeper red color, sweeter flavour and denser, crunchy flesh.
Our rockiies are also excellent…super sweet, firm orange flesh, making it ideal for eating.
Stone fruit continues to come down in price as supply continues to rise.
Nectarines, peaches & plums all better value this week and…
Apricots in particular have now dropped to under double digits and with the quality fantastic, apricots are proving really popular ATM.
Clingstones are also getting close to peak with the beautiful orange flesh delightful.
Berries are all pretty stable, with post Xmas prices reflecting the lower demand and…
Now I would suggest switching from (US) lemons to (local) limes where possible with the former being pricey & not great whereas the latter is really good value and top quality.
Finally, passion fruit from sunny Qld is sensational.
Tartness & sweetness combine with decent pricing to make this tropical fruit my pick for this week!
VEGGIES
Zucchinis love the summer and right now…
We have regular (green) zuccs, rotundas which are excellent for stuffing, yellow zuccs for a splash of color & continental (white) zuccs for that something different too!
Also from Victoria are excellent quality & very well priced leeks, iceberg lettuce & silverbeet.
Hand picked green beans also look and eat amazing and..
Could easily have been my pick of the week!
Victorian carrots, both orange & purple and potatoes are also good as expected this time of the year and well priced.
For something a little left of centre…
Go small with golf-ball carrots, baby parsnips & baby beets.
Any or all would be fantastic roasted.
That's all for this week's update.
Trust your start to the year has been good and that your year only gets better.
Ciao,
Joe Russo
Foodie | 3rd Generation Green Grocer