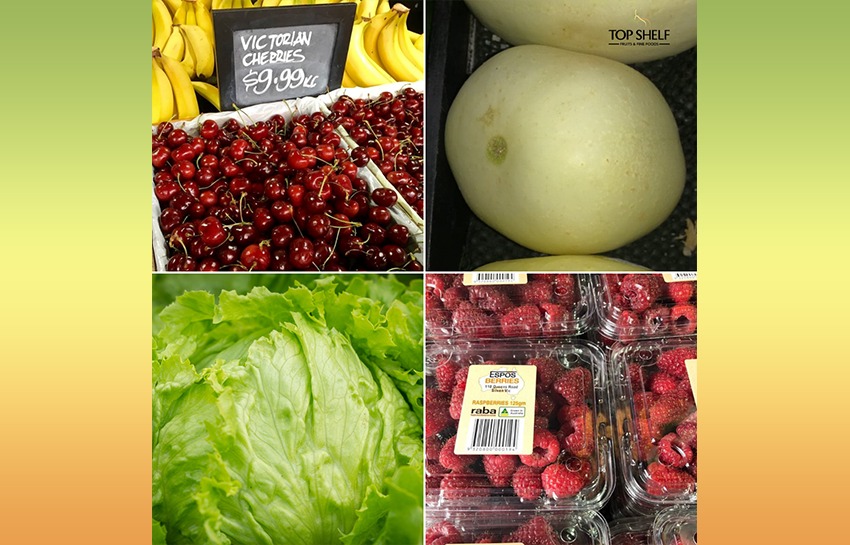 Joe's Market Update – December 4, 2018
All good things must come to an end…
And local apple season is no different!
Royal galas & Jazz apples are finishing up for the year, with new season apples expected in January.
Summer fruit on the other hand is ramping up!!
Local (Esposito) raspberries have started and are in good supply.
They're sweet & a good size and arguably the best raspberries going round.
At least that's what Frank (Esposito) who grows them tells me!!!
Only joking!
In other Victorian good news stories…
Local cherries continue to be a fantastic buy at only $9.99/kg.
As we all know…
Cherries tend to creep up in price as we get closer to Xmas and demand sky-rockets, so…
Get in now if you wanna make the most of the good cherry buying & eating!
And for those looking for something a little different…
Apple cucumbers are available.
This peculiar oval fruit, around the size of an apple, can be eaten skin & all, just like an apple.
Ideal for pickling too…
They have a mildly sweet flavour to go with a crunchy texture!
Special this week…
Local iceberg lettuce, grown in Werribee just outside of Melbourne of course!
As it gets hotter, deeper into summer, iceberg is challenged, but right now…
The growing conditions are spot on and that's why supply is plentiful & quality tremendous.
It's our special of the week at only $1 and also this week's pick of the week!
One last thing before I go…
For those that feel like doing something a little special about a tree this Xmas, we have beautifully freshly cut Victorian Xmas trees available.
That's all for this week's market update.
Ciao,
Joe Russo
Foodie | 3rd Generation Fruiterer