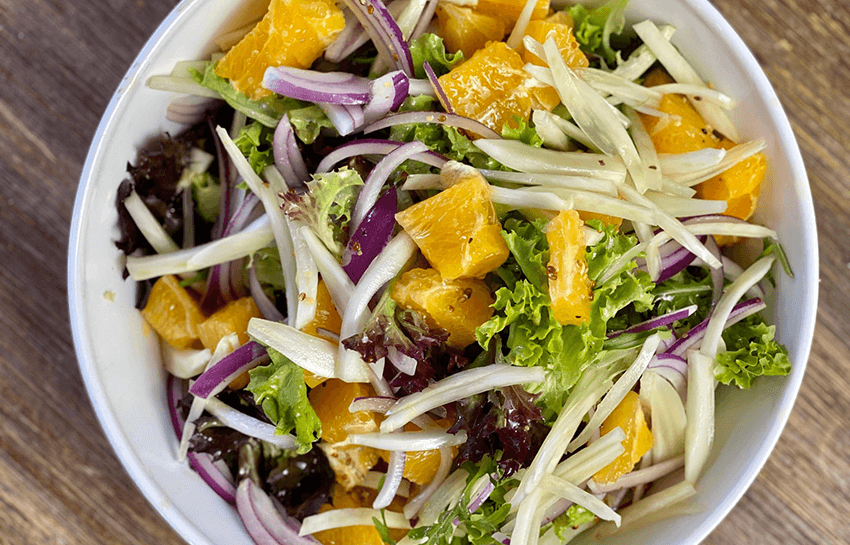 Fennel, Orange & Mixed Leaf Salad with White Balsamic Dressing
We're serving up a salad for this week's Monday Meal.
White balsamic dressing is a fantastic condiment.
They've recently changed its name to white condiment to fall in line with product of origin rules and regulations.
Regardless of what people do or don't call it, or classify it as, it's a fabulous dressing ingredient!
Salad Ingredients
Mixed salad leaves of your choice
thinly sliced fennel
2 large oranges, peeled and cut into segments
a small thinly sliced Spanish onion
salt and pepper, to taste
Dressing Ingredients
1/4 cup avocado oil
3 tbsp white balsamic vinegar
1 tsp seeded mustard
1 tbsp dijon mustard
Method
Combine salad ingredients in a large bowl; season with salt and pepper. Set aside.
Place dressing ingredients in a small bowl or measuring cup; whisk to combine.
Pour dressing over the salad. Toss to coat and enjoy!