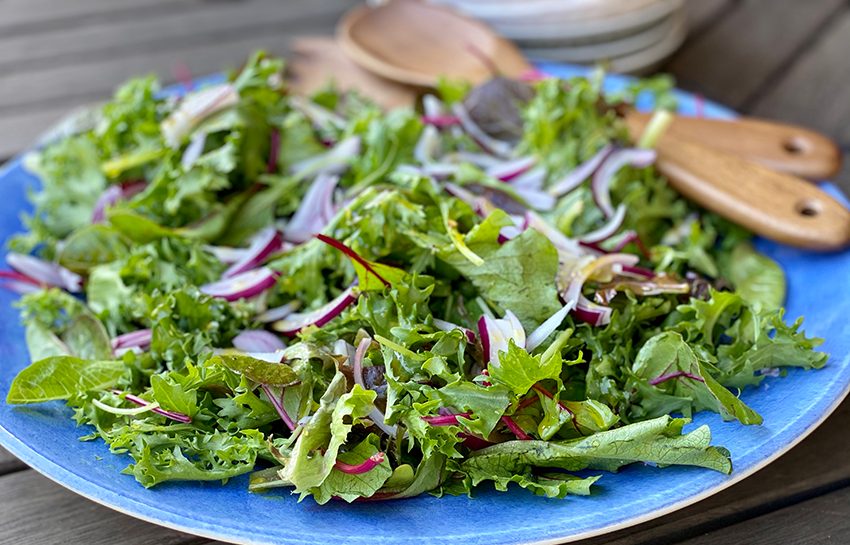 Endive & Mixed Greens Salad with Honey, Mustard and Ginger Dressing
Endive is quite a bitter salad green, so a honey based dressing is the perfect way to balance it out.
You can also add crisp fried pancetta cubes. Throw them in hot right at the very end and eat it straight away.
It's a fantastic light lunch.
– – – – – – – – – –
Serves 6 as a side
Ingredients for the Salad
½ bunch endive, ends removed
150g mixed salad leaves
1 Spanish onion, sliced
Ingredients for the Dressing
1 tsp ginger
1 tbsp honey
1 tsp mustard
1/3 c olive oil
½ tsp coarse Salt
½ tsp cracked Pepper
Method
Place the endive and mixed salad leaves in a large serving bowl and toss together. Tumble over sliced Spanish onion. Set aside.
To make the dressing, combine all ingredients in a bowl and whisk together until it starts to emulsify. If it looks too thick, add more olive oil a little at a time.
Pour dressing over the salad and serve.