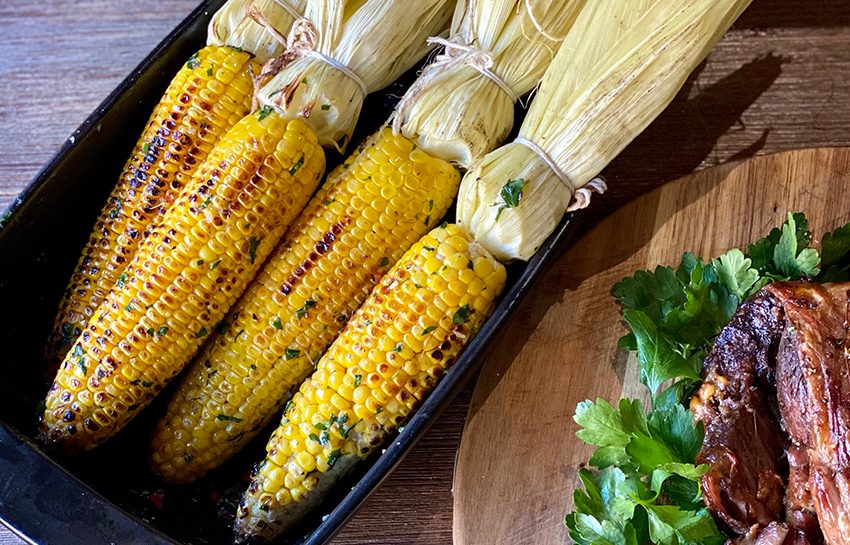 Charred Sweet Corn
There's nothing like grilled corn on the cob in the summer time.
Smokey and delicious!
– – – – – – – – – –
Ingredients
4 cobs corn
50g butter, melted
Pepper & Salt
Small handful coriander or parsley, chopped
Method
Peel away any scruffy leaves from the corn.
Steam corn in a steamer or microwave until just cooked, about 8 to 10 mins.
Once cooked, peel back the leaves and secure with cooking twine at the end of the cobs.
Combine butter, salt, pepper and herbs in a small bowl and use a pastry brush to generously coat the corn.
Pop them on a hot BBQ or grill pan and grill for a couple of minutes to create some charred kernels.
TIP: You can add any flavours you want to this butter, get creative! Throw in some chopped fresh chilli if like a little heat.