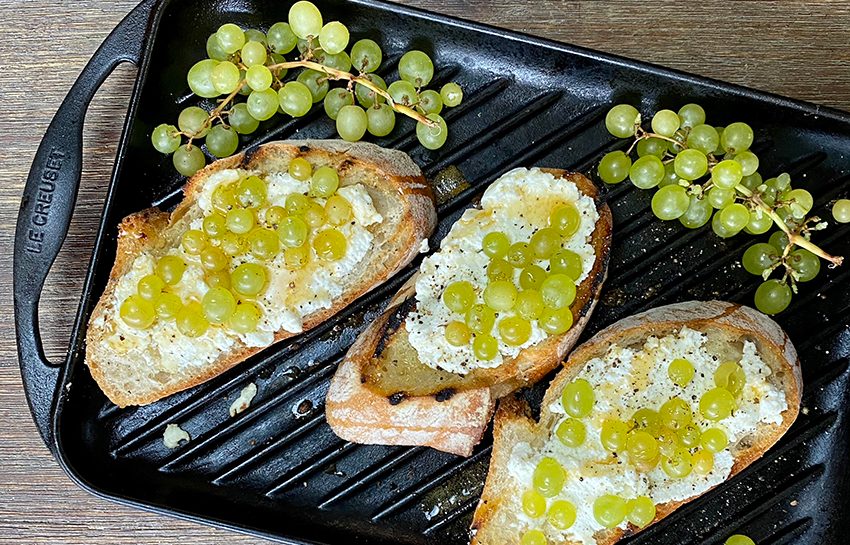 Sultana Grape and Ricotta Toasts
Sultana grapes are so good right now we just couldn't help but make these toasts.
The grapes add a fresh burst that is hard to resist!
Red grapes are a little more tradition in this kind of recipe, but I say give them both a try and choose for yourself!
– – – – – – – – – –
Ingredients
1 small bunch Sultana grapes
4 slices sourdough bread
Olive oil
1/3 cup ricotta
Method
Preheat oven to 180 C and roast the grapes for about 15 mins.
Preheat a grill pan over high heat.
Brush sourdough slices with olive oil and place on the grill pan.
Toast until it starts to char then turn and char the other side.
Spread over the ricotta, season with salt and pepper and divide the grapes between the toasts.