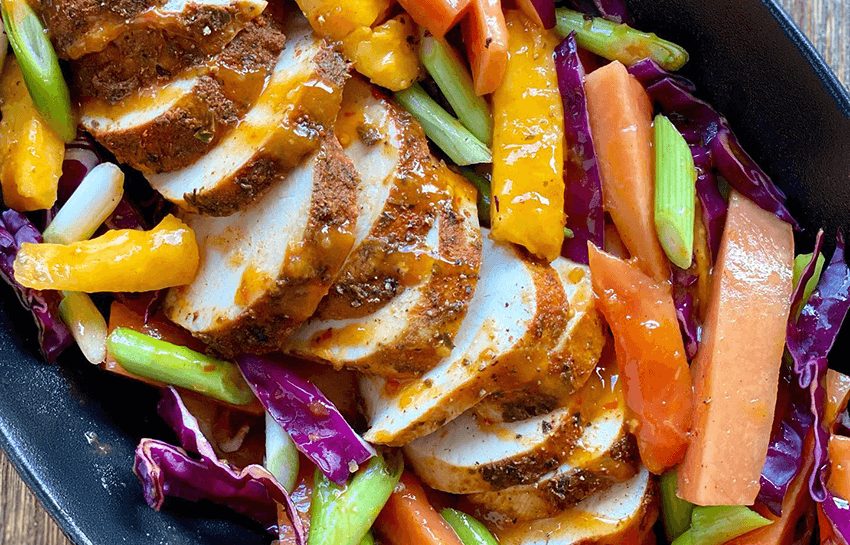 Papaya Salad with Portuguese Chicken Breast
For this week's Monday Meal we have papaya and chicken — a match made in heaven!
Don't believe us? Give this recipe a go.
You'll find the chicken in our fridge at TSF, slow roasted and ready for you to serve.
Ingredients
Meadows Free Range Portuguese Chicken Breast, sliced
¼ papaya, sliced
¼ red papaya, sliced
¼ red cabbage, sliced
4 spring onions, sliced
Yarra Valley Preserves Mango Salad Splash Dressing
Method
Lay out the salad ingredients on a serving platter, place the chicken in the middle, and then drizzle over mango salad splash. Enjoy!