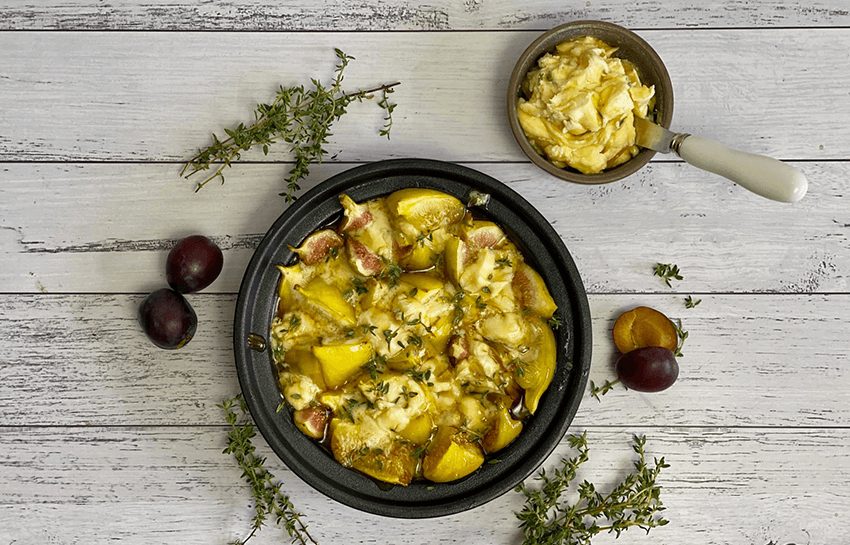 Mascarpone Baked Figs with Sugar Plums
These baked figs are a decadent delight for this week's Monday Meal.
Add them to your next cheese plate for a little luxury!
When choosing a dish to bake them in, make sure they fit a little snugly, and the bowl has a high enough side that the cheese doesn't ooze over the edges as it melts.
Ingredients
8 fresh figs
olive oil
fresh thyme
Mascarpone cheese
honey
Method
Place 8 figs in an oven-safe dish, drizzle over a little olive oil, and then scatter over fresh thyme.
Next, spoon over Mascarpone cheese, and then drizzle a little honey over top.
Bake in a 160-degree oven for about 10 minutes or until the figs start to collapse.