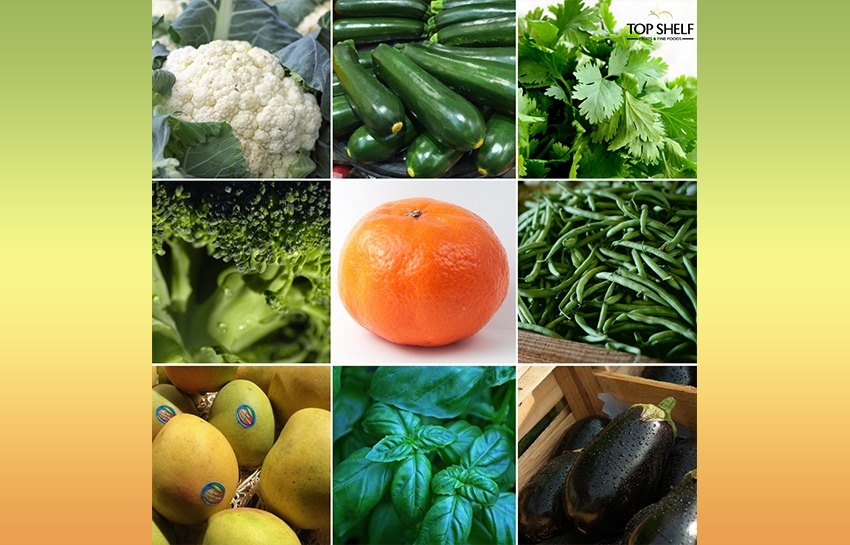 Joe's Market Update – September 25, 2018
With weather improving across Australia earlier than expected Spring crops have been a blessing from the weather gods!
Last week I mentioned to look out for zucchini, tomatoes & cauliflower.
This week you can add broccoli, eggplant & green beans to that list too.
There's also plenty of last week's pick, local Asparagus which continues to come from Koo Wee Rup and…
Herbs are on the improve too – especially coriander & basil that have struggled with the cold!
My favourite mandarins, the Afourer are amazing at the moment but sadly…
They're coming to the end of the season so…
Be quick if like me, you wanna enjoy some super mandarins before they finish up!
Also good in fruit are mangoes.
The NT Kensington Prides (KPs) feel like they've been around for ages with the season having started super early there.
R2E2s are also available now, but I'm recommending the KPs.
They have slight markings on the skin but are eating superbly!
In other news, Australia's supermarket strawberry growers had a tough decision to make last week – either flood the market with below cost strawbs or dump stock.
Unfortunately, they chose to dump as it was a cheaper option for them.
The Queensland season has now come to an earlier than expected end, so with a major shortage in the market, expect to pay a whole lot more for strawberries over the upcoming weeks.
Thankfully Victoria's weather is on the improve and this means we should start seeing local produce in the upcoming weeks.
If you'd like this update along with specials, promotions & recipes emailed to you each and every week….
Sign up to our members list topshelffruits.com.au/join-us
And yes, We will be open until 2pm on Grand Final Day for those looking to do some last minute shopping for your finals barbies!
Good luck to all the footy fans & enjoy your long weekend!
Ciao,
– Joe Russo
Foodie | 3rd Generation Green Grocer